Nothing cheers me up more than a thick slice of homemade cake on a Monday morning breakfast. I try to bake a fresh loaf every Sunday for the following week. Of course, it never lasts until the weekend.
A favorite of mine is this lemon poppy seed cake. Golden brown and slightly crusty on the outside, soft as a feather inside. I like to brush the top with rose jam.
Rose jam on top of a lemon cake, you ask? I know, I know… It is the strangest combination, but I can't help it. And I certainly do not recommend, unless you are into weird combinations. Apricot or peach jam would be a much safer choice.
Now I have to find a recipe to put those ripe bananas sitting on my counter for ages into good use.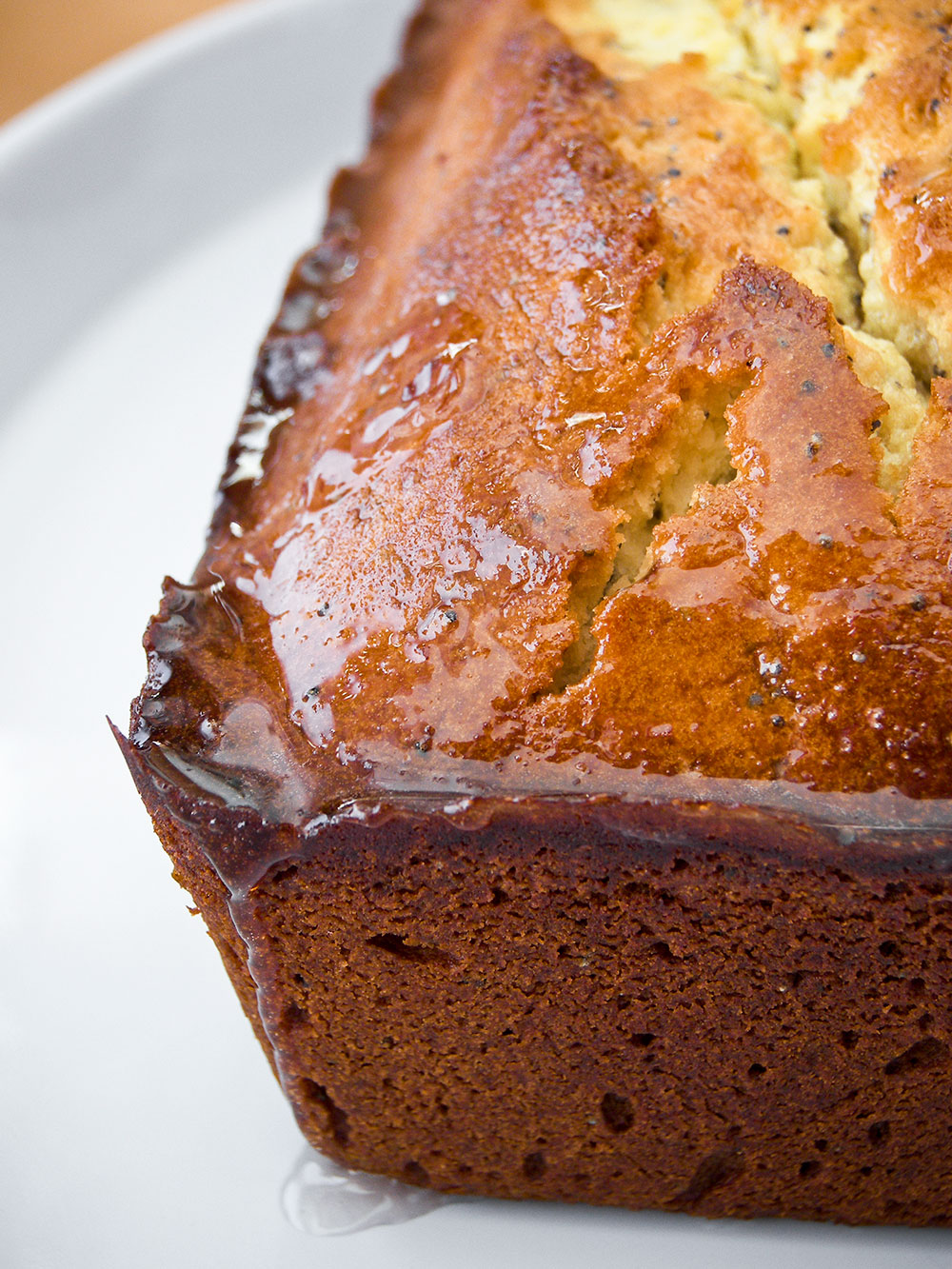 Lemon Poppy Seed Cake Recipe
Ingredients
2 cups all purpose flour
1 tsp baking powder
1/4 tsp salt
3 tbsp poppy seeds
1 stick butter
1 cup sugar
1/2 cup heavy cream
2 tbsp lemon zest (zest of 2 lemons)
4 eggs
1/4 cup vegetable oil
2 tbsp lemon juice
1 tsp vanilla
2 tbsp of your favorite jam
Method
Preheat oven to 350 degrees F (175 degrees C). Grease and flour one 12 x 4 inch loaf pan.
Sift together the flour, baking powder and salt into a large bowl. Mix in poppy seeds.
In a mixing bowl, combine butter, sugar, heavy cream and lemon zest and beat until creamy. Beat in the eggs, one at a time, beating well after each addition. Add the vegetable oil, vanilla extract and lemon juice. Beat to incorporate. Add the flour mixture and stir with a spatula until combined. Pour batter into the prepared pan.
Bake for 55 minutes or until a toothpick inserted in the center comes out clean.
Remove the cake from the oven, remove from the pan and place it on a wire rack. Brush the top of the cake with your favorite jam and let cool completely.