After such a miserable winter, summer has finally arrived. In order to take advantage of this nice weather, friends and I spent an amazing Saturday in the open air and finished the day off with a scrumptious dinner at Beyti, which is my favorite restaurant in Istanbul.
Beyti is one of the oldest restaurants in İstanbul that serves traditional Turkish food, specializing in meat dishes. It is not your ordinary kebab restaurant. The quality of their meat is top notch and the service is impeccable. The decoration is clearly inspired by the Ottoman era. Very authentic. It is a 5 minute drive from the Atatürk International Airport.
If you ever plan a visit to İstanbul, Beyti should be at the top of your list.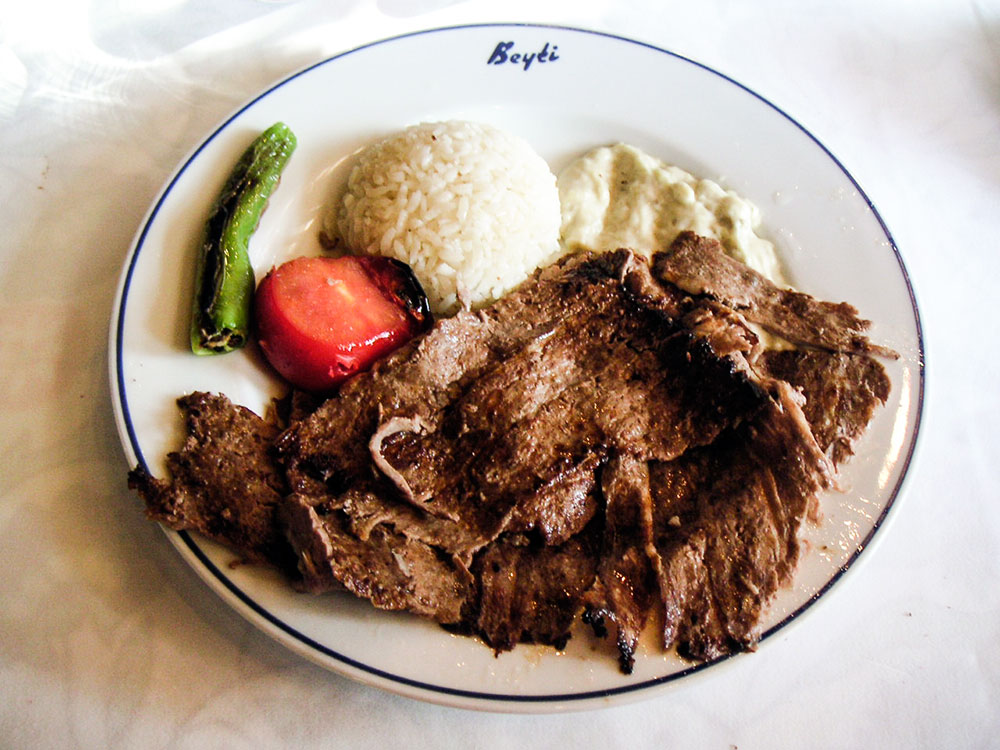 Döner Kebab is always my choice for the main course. Nothing beats it.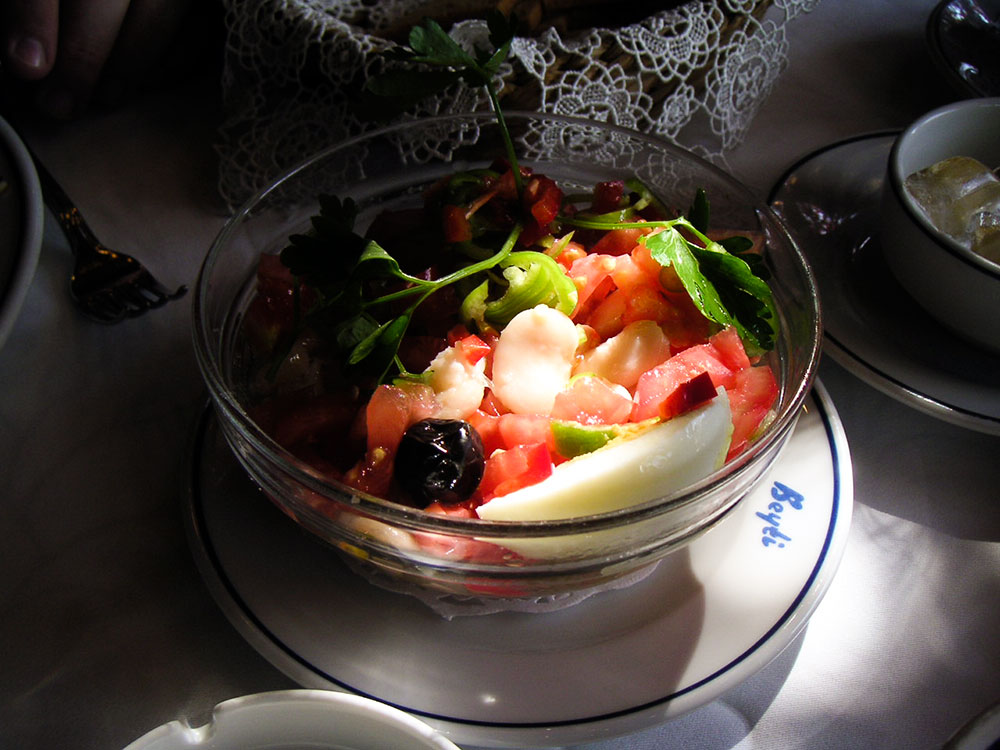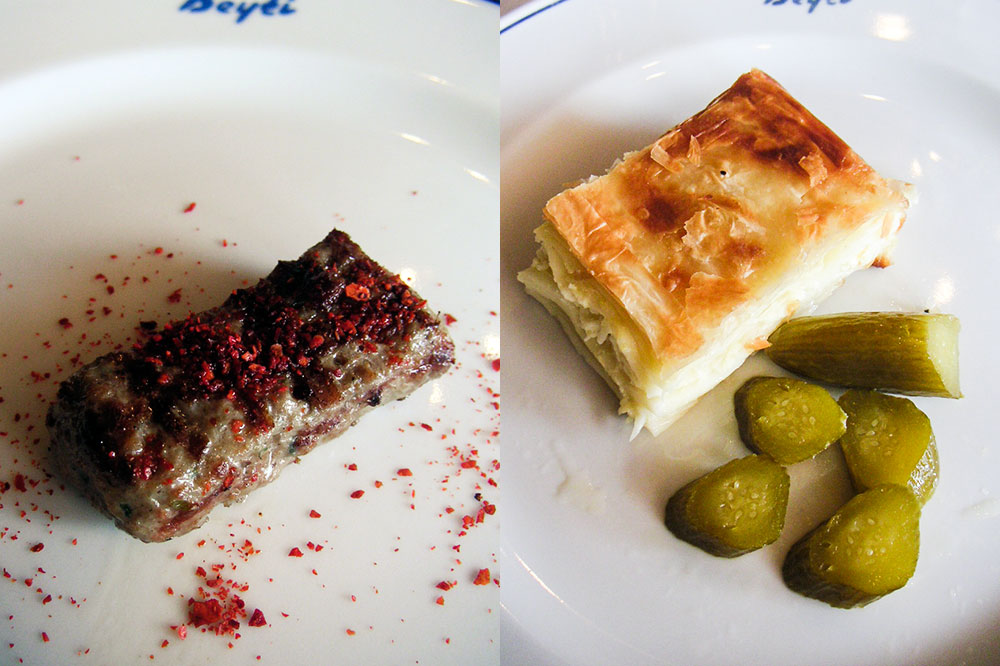 Su böreği (flaky pastry with thin layers of cheese on the right above) was the star of the dinner. By far the best one I have ever tasted. It was accompanied by their pickled cucumbers. Sucuk (spicy sausage) and köfte (meatball) were very tasty as well.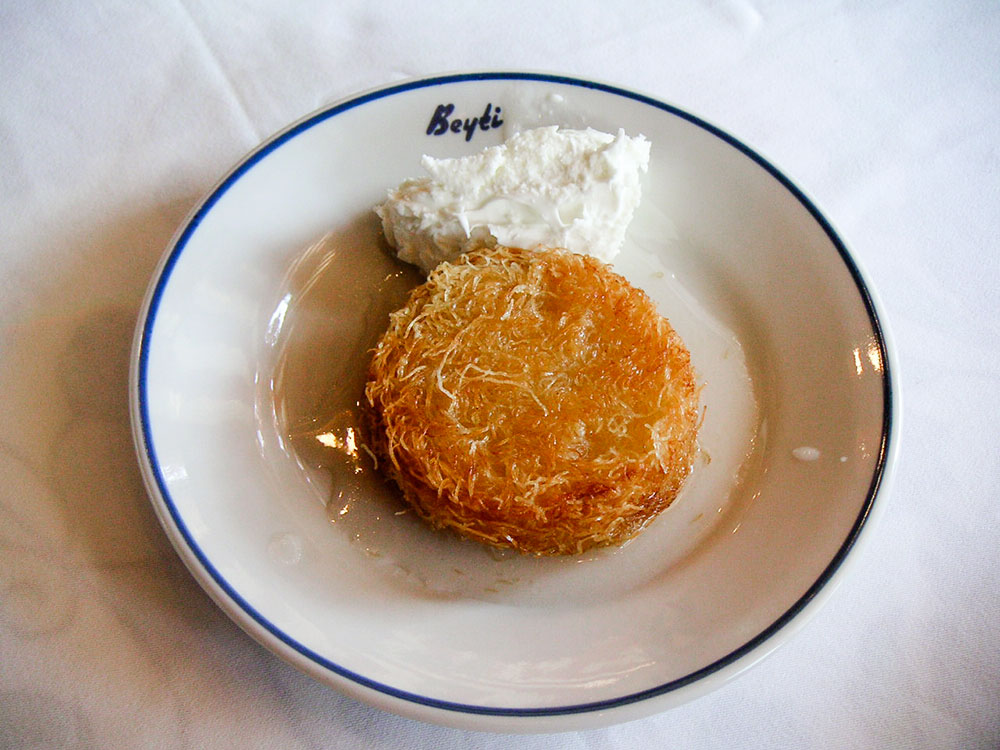 What better way to finish a dinner? Even tough all of us were extremely full, we couldn't help but order Künefe. It is a traditional Turkish dessert made of fried shredded phyllo pastry filled with cheese. It is cooked in syrup and served with clotted cream.
BEYTİ

Address: Orman Sok. No:8  Florya, İstanbul
Phone: +90 212 663 29 90
Tuesday – Sunday 11:30 AM – 11 PM
Closed on Mondays