Cafe Fernando received its first mention in the press last Friday. It is a short interview that appeared in Hürriyet (one of the highest circulated national newspapers in Turkey). After the interview, I received tons of emails and comments to my blog. Thanks to Hürriyet, I've gained lots of new readers…
So, how does a food blogger say "Thank you"?
By sending a huge box of freshly baked Chocolate Chip Cookies, of course! But not just any chocolate chip cookie. These have M&M's on top that read Cafe Fernando!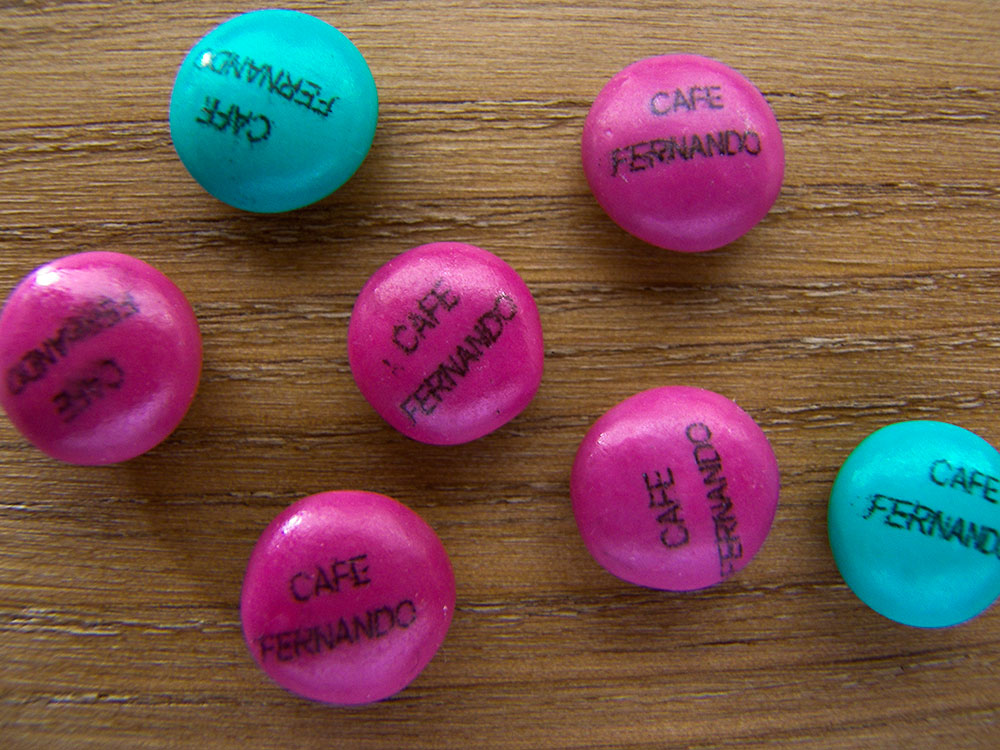 Thanks again guys, and Bon Appetit!
Cafe Fernando Chocolate Chip M&M Cookies
Ingredients
2 cups all-purpose flour
3/4 tsp. baking soda
1 tsp. salt
8 oz. (2 sticks) unsalted butter, at room temperature
1 cup sugar
1/2 cup brown sugar
2 eggs
2 tsp. vanilla extract
10 oz bittersweet chocolate, chopped into chunks
4 oz M&M chocolate
Method
Preheat your oven to 350F. Line two baking sheets with parchment paper and set aside.
Mix flour, salt and baking soda in a medium bowl and set aside.
In the bowl of an electric mixer fitted with the paddle attachment, beat the butter on medium-low speed until smooth, about 30 seconds. Add the brown and granulated sugars, increase the speed to medium and beat until slightly fluffy, about 1 minute, stopping the mixer occasionally to scrape down the sides of the bowl. Add the eggs one at a time, beating well after each addition, then beat in the vanilla, stopping the mixer occasionally to scrape down the sides of the bowl.
Reduce the speed to low, gradually add the flour mixture and beat until just combined. Using a rubber spatula, fold in the chocolate chips.
Drop the dough by rounded tablespoonfuls onto the prepared pan, spacing the cookies about 2 inches apart. Bake until golden brown, 10-11 minutes. Transfer the pan to a wire rack, press 6-8 M&M chocolate chips onto the cookies and let the cookies cool on the pan. After 5 minutes, transfer them to the rack and let cool completely. Repeat with the remaining dough. Makes 24 cookies.