Picture this… San Francisco… Nineteen ninety eight… On a foggy Fall morning, a Turkish guy landed at The San Francisco International Airport. Sleepless from a 14-hour flight and stressed by the unpleasant wait of his student visa, which arrived 10 hours prior to his flight, his exhausted body and soul needed nothing but rest. He hailed a cab, told the address and off he started watching the city he will be living in for a long time.
After a 40-minute ride through the foggiest and most depressing parts of the town, the cab stopped at the pavement of a small motel in the Richmond district, across from a deli with an annoying bell.
A note attached to the management office door reading "Will be back in 30" was only the first sign of a series of tragic events.
He stacked his luggages upon one another, perched on top and started watching people passing by.
Then, a 6 feet tall woman with a cat the size of an overfed pig in her lap appeared by his side. A cigarette was reeking from the corner of her mouth; the smoke making her eyebrows frown, drawing attention to the non-existent grooming history. Her contrastingly feminine fingers snatched a key to the room closest to the street (and the deli's bell).
Soon, he was lying on a turquoise polyester blanket, trying to gather the energy he needed to go on. After a quick rest, he got up, grabbed his backpack and crammed in a folder with necessary paperwork. He was clueless as to where his school was. All he knew was that this motel was the closest. He stopped by the management office to ask for direction.
There she was, this time on a sofa with her pig cat, watching a show, in which people were constantly yelling and throwing chairs at each other. She slowly got up and threw a why-the-hell-are-you-interrupting-my-show-you-dumbass look. Instead of answering his question, she pulled a sheet from the drawer and circled the school and the motel. With a poorly sketched map in his hand, he started walking towards the school.
That woman was the manager of the Geary Parkway Motel and that Turkish guy was me.
This is how my first day in San Francisco started. Aside from registration, I was already behind schedule because of the delay in the visa process, so I needed to start looking for a decent place asap. After registration, a quick tour of the school and shopping for textbooks, I was on the road again, this time carrying a pile of textbooks in my backpack. Before returning to the motel, I needed to stop by the bank to open an account. This detour was going to cost me big time…
Now, a side note here: When it comes to reading maps, finding an address, or simply put "direction", I am worse than a lab rat. I can write a white paper on broadband signal processor chips, bake eclairs shaped like swans or lose 40 pounds in a single month, but I can barely find my car in a garage.
Long story short, I was lost. After an exhausting hour of mindless walk, I gave up on the trashy map and decided to ask someone for the direction. The first person I dared to ask turned out to be deaf and mute. Then, I gave up on finding the motel all together and went into the first restaurant I spotted. Another mistake…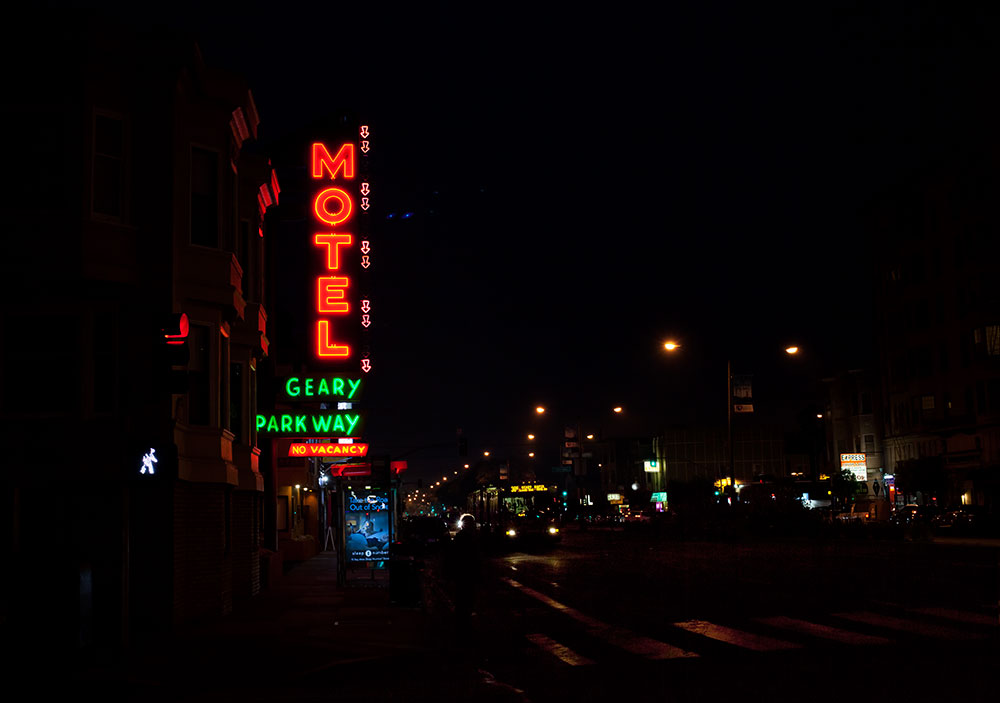 Two hours after an extremely greasy burger and soggy onion rings, I could finally see the neon sign of the motel lighting up the street corner. I was so happy that I wanted to throw everything on the ground and start kissing the homeless guy who passed out next to the garbage can.
Oh how much I missed that polyester blanket… I took a quick shower, threw myself on the bed and turned the TV on. And there they were… Four familiar faces, gathered around a table in their kitchen, listening to the story the eldest was telling. I knew these women. Some 10 years ago, when I used to spend most of my time under the dinner table watching TV, this was one of the shows I looked forward to.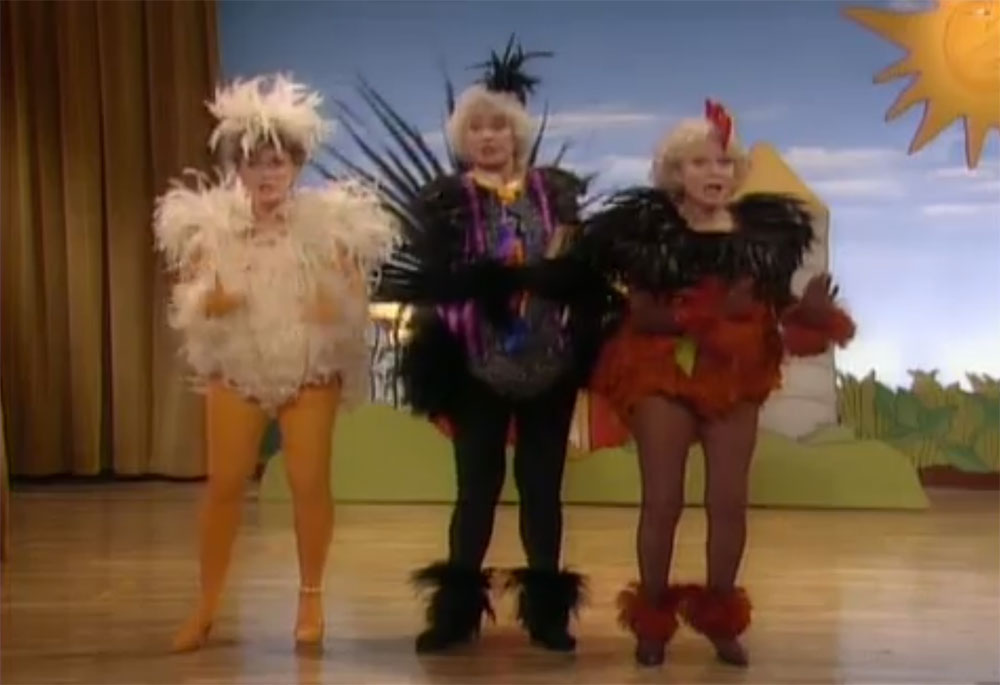 Thousands of miles away from friends and family, everything felt unfamiliar. I was exhausted. But, watching these women comforted me. I forgot about my aching feet & hurting back and slowly went into sleep – the show's tune slowly fading in my ears… Thank you for being a frieeeeeeeeenndddd… Little did I know that in a very short period of time, I was going to meet/unite with 3 very close friends of mine.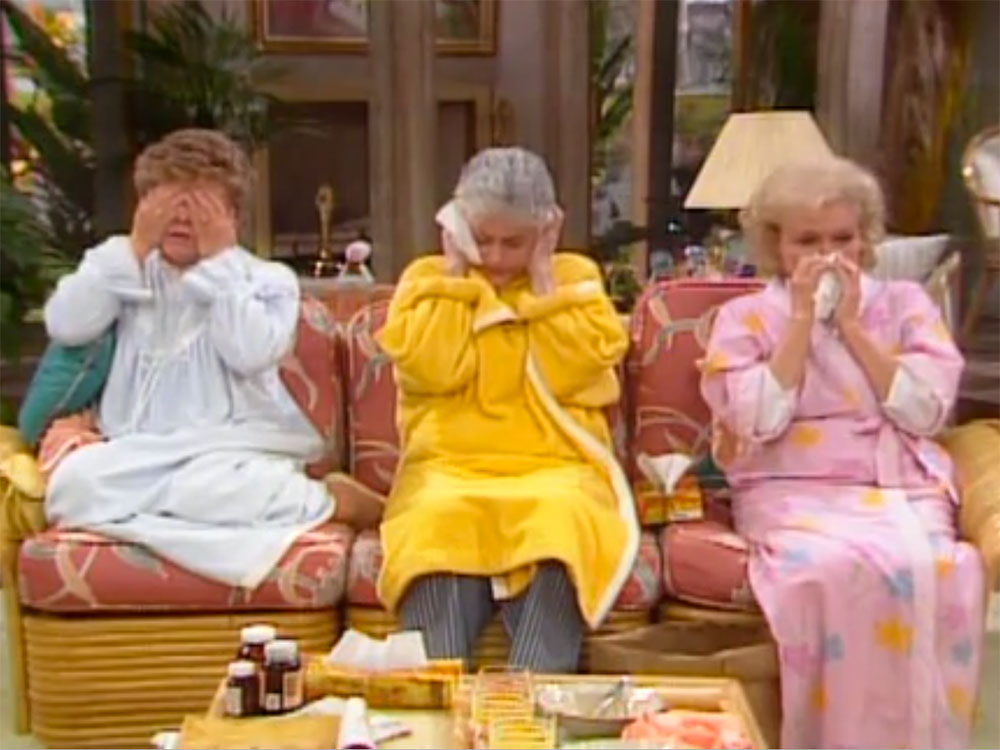 From that day on, The Golden Girls became an obsession for me. The "real thing" was much better. I could then see that a lot of the jokes were lost in translation. How can you imagine The Golden Girls without Blanche's southern accent? And how can you expect government's TV station to fully translate her sexual escapades that dominate pretty much every episode? I started watching the show religiously: 6 times a day (thanks to Lifetime TV) every single day for two years and 4 times a day everyday for another three years (missed mornings on work days) almost without fail. That roughly translates to 7000 episodes (and now that I think of it, it constitutes 145 days of my pre-GoldenGirlsonDVD life).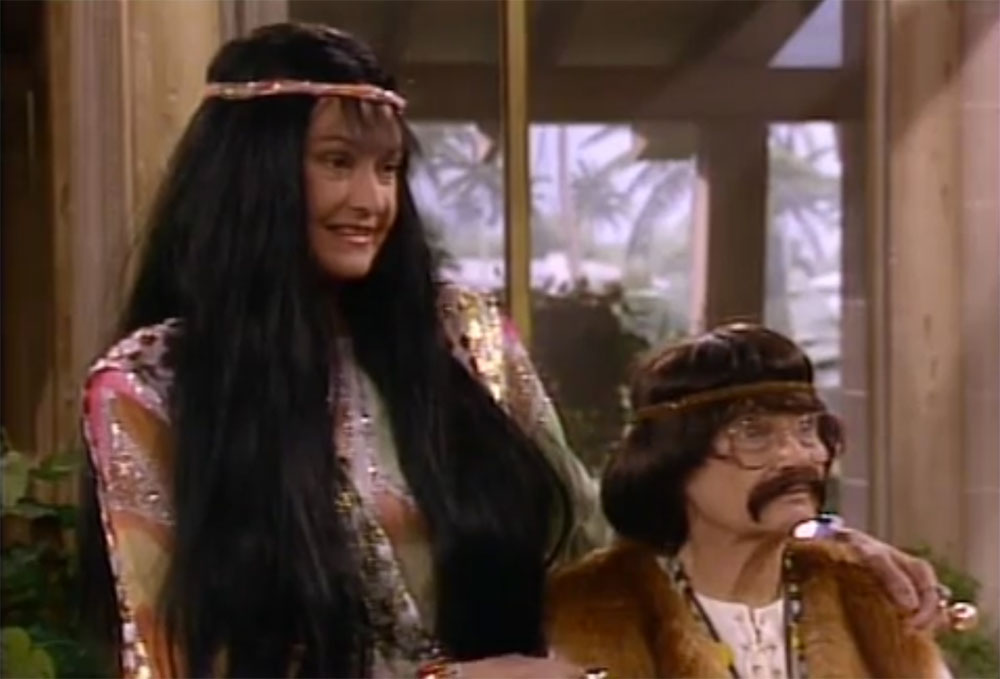 Trying to catch all the episodes in a day became quite tiresome after a while. It was then I started thinking why the studio would not release the show in DVD. A quick research brought me to a website prepared by the fans, which had an online petition form to Buena Vista Home Entertainment, urging them to release the show in DVD. God knows how many times I signed that petition with all the fake names I can come up with. Unfortunately, when the time came to move back to my country, the show was still not released in DVD. So I started recording the show in VHS casettes… Nine 8-hour-VHS casettes were packed neatly between cashmere sweaters in my luggage on my way back home.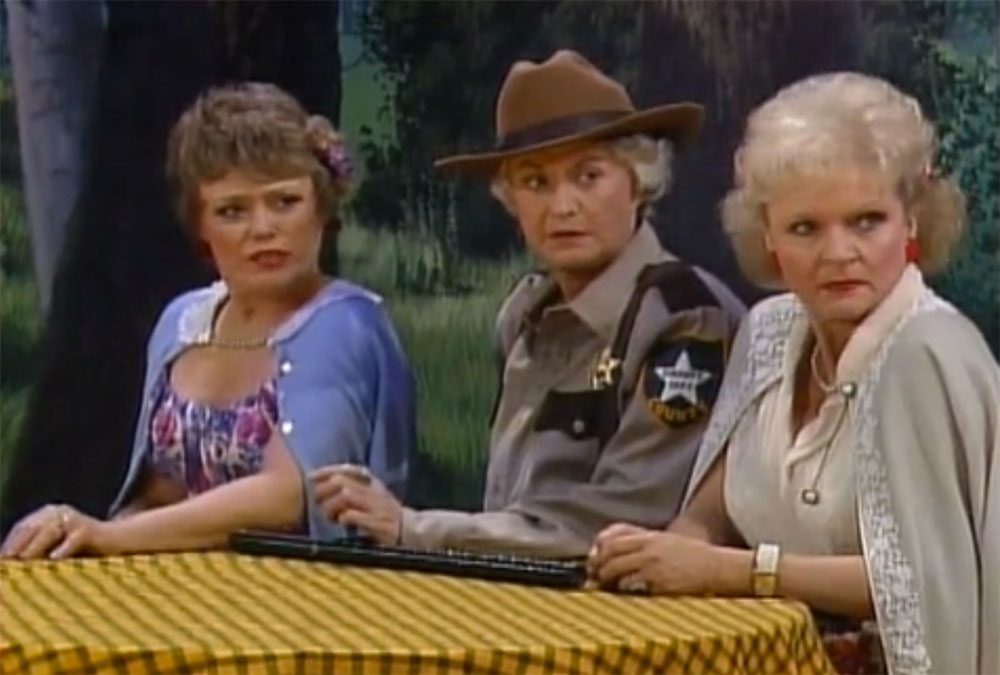 A month after school started, I was dragged to an MBA mixer. People were chatting loudly, music was boring and I was dreaming of my bed. Then, someone introduced me to this charming and voluptuous girl. It turned out that we had a friend in common from Turkey and we started chatting. She was very warm and funny and shared my sarcastic sense of humour – and turned out to be a die-hard fan of The Golden Girls, too. Since that day, we had become very close friends. We even had the chance to work side by side at the same company. To this day, she is the only person with whom I enjoy watching the girls together.
Next on the list was a very close friend of mine from college, who moved to San Jose a couple of months after my move. It was an hour's drive, but I was so happy. We were finally united.
Then, the biggest surprise of all. I went back to Turkey for my summer vacation and bumped into a very close friend of mine. After many years in high school, our paths were separated when I moved to a different city for college. But we never lost contact. By pure coincidence, she told me that she was considering the very same school I was attending in San Francisco. Six months later, we were lying on a bed in our temporary apartment laughing hysterically at the tragicomic events, which happened that day while hunting for rentals.
Another coincidence is that we all were born in February – on (almost) consecutive days.
It has been almost 5 years since I moved back to Turkey. I am sitting in front of my laptop in Istanbul, writing a post for my food blog Cafe Fernando, which is named after Rose's one-eyed teddy bear – far away from these close friends of mine. One of them is still living in San Francisco, one moved back to Turkey but to a different city and the other far far away in Costa Rica, managing her own organic vegetarian cafe in Montezuma (so proud honey).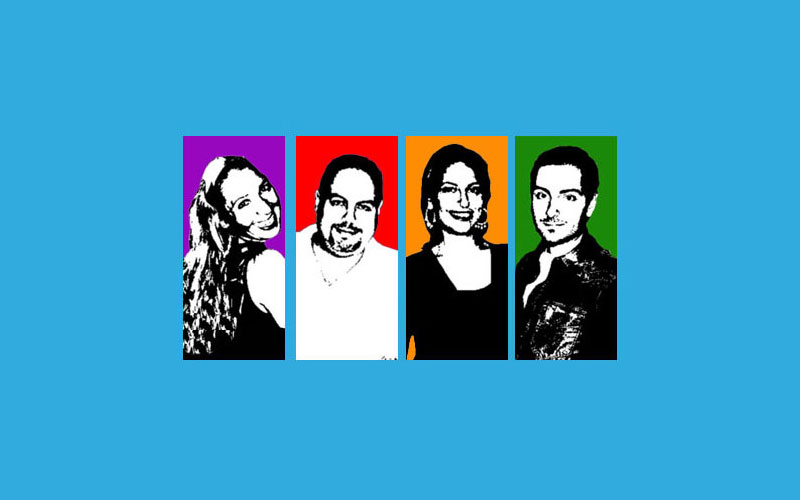 This year we are all apart on our birthdays. But here is Vanskapkaka to unite us all. One of Rose's Scandinavian concoctions.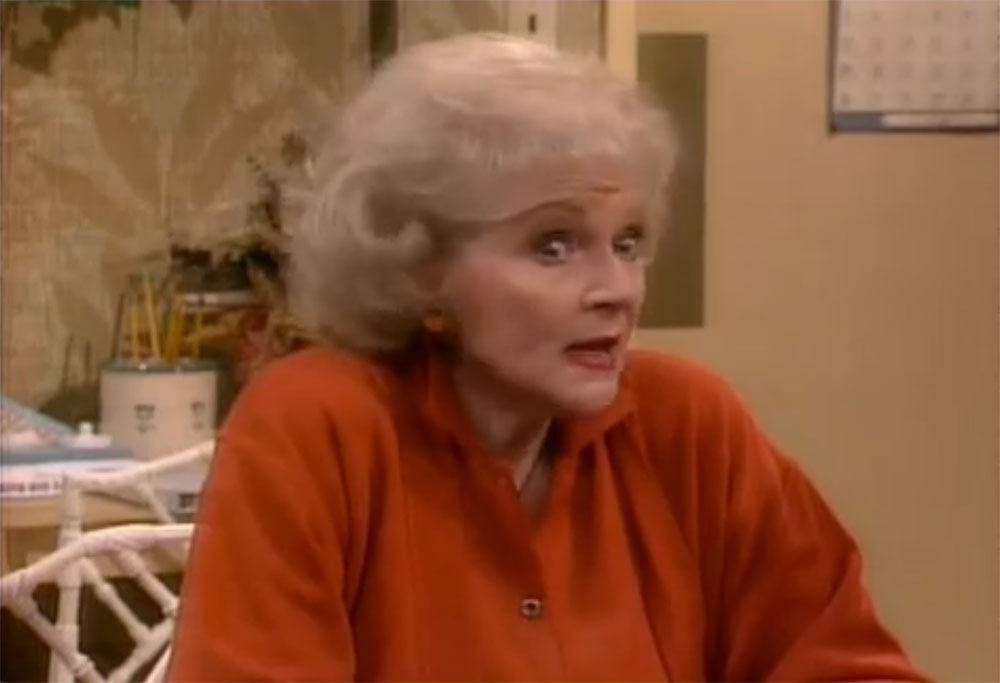 For me, possibly the shows most funniest moments revolve around Rose's St. Olaf language.
For instance, kaknockedupassphingel translates to "a pregnant girl", gerkakenaken is a word used to describe the exact moment when dog feces turn white and vorfluganockin is a seaman docking at the wrong Fjord.
Knowing that these words were fruits of creative thinking and kick-ass screenplay writing, I assumed vanskapkaka meant a friendship cake only in Rose's imaginary St. Olaf language. Then I searched the web to see if there is anyone out there who tried to come up with a recipe for this imaginary cake. The search results shocked me! Out of all these imaginary words, vanskapkaka was the only real one. The original word is Vennskapskake, and it is in fact a traditional Amish friendship cake. The recipe begins with a starter, which takes a shocking 9 days, at the end of which you divide the batter into three and share the two parts with friends so that they can carry on with the rest of the recipe. The whole thing takes 10 days to complete. 10 D-A-Y-S!!! There is even a 30-day version.
Of course, the second I saw the number "10", I gave up. Now, I love all my friends dearly – and especially these three – but stirring a batter every day for nine days, waiting for it to come together and finishing the whole thing in 240 hours is far beyond my patience.
So, I came up with my own Vanskapkaka recipe. There was no visual inspiration, as the cake was in a gift box in that particular episode. All I had was how Rose described the cake.
According to Rose, Vanskapkaka is a St. Olaf friendship cake. It is made with milk, sugar, honey, a whole lot of love and just a drop of sunshine! So, with that, here is what I came up with:
Vanskapkaka
Ingredients
2 cups all-purpose flour
1 tsp baking powder
1/2 tsp baking soda
1/4 tsp cinnamon
1/8 tsp salt
3 ripe bananas, mashed
3 large eggs (drops of sunshine!)
1/4 cup whole milk
1/2 cup butter, softened
1/3 cup honey
1/3 cup brown sugar
2 tsp vanilla extract
Method
Preheat the oven to 375 F (190 C). Butter the bottom and sides of a 10-inch spring-form cake pan and line with parchment paper.
In a bowl, mash the bananas thoroughly. Sift flour, baking powder, baking soda, cinnamon and salt in another bowl.
In the mixing bowl of an electric mixer fitted with the paddle attachment, beat softened butter for 5 minutes, add brown sugar and beat together until fluffy.
Add the honey and beat for another 2 minutes. Add eggs one by one, scraping the sides of the bowl after each addition.
Add vanilla extract and beat until blended.
Mix in half of the dry ingredients, then the mashed bananas and milk, followed by the rest of the dry ingredients.
Pour the batter into the cake pan and bake for 35 minutes. A toothpick inserted in the middle should come out clean.
Transfer the cake pan to a wire rack and let cool for 5 minutes.
Serve warm or at room temperature.