After reading Keiko's Gum Mastic Ice Cream post, I knew I had to write about a wonderful pudding that I frequently eat at my very close friends' house, which we call "The Mansion". Looking over the amazing Bosphorus, The Mansion is a home to two very dear friends, their two incredibly sweet and funny kids, the most beautiful Golden Retriever on the planet (who is as meek as a lamb and always hungry), and a handful of other close friends with whom I share endless days of food and laughter.
As if the delicious food prepared at The Mansion is not enough, there is constant supply of desserts from my friend's extremely talented mother. I remember commenting on her sweet white cherry jam as "Better than Nutella", and in my book, that is the biggest compliment you can get.
One of her extra special desserts is the Gum Mastic Pudding. Her original recipe is not available yet (it is now!), but you will find above a photo of this delicious pudding served with strawberries and almonds.
And here is the most handsome Golden Retriever on the planet: Ralph. Can you guess how I got him to look straight into the camera and stand still for 5 minutes?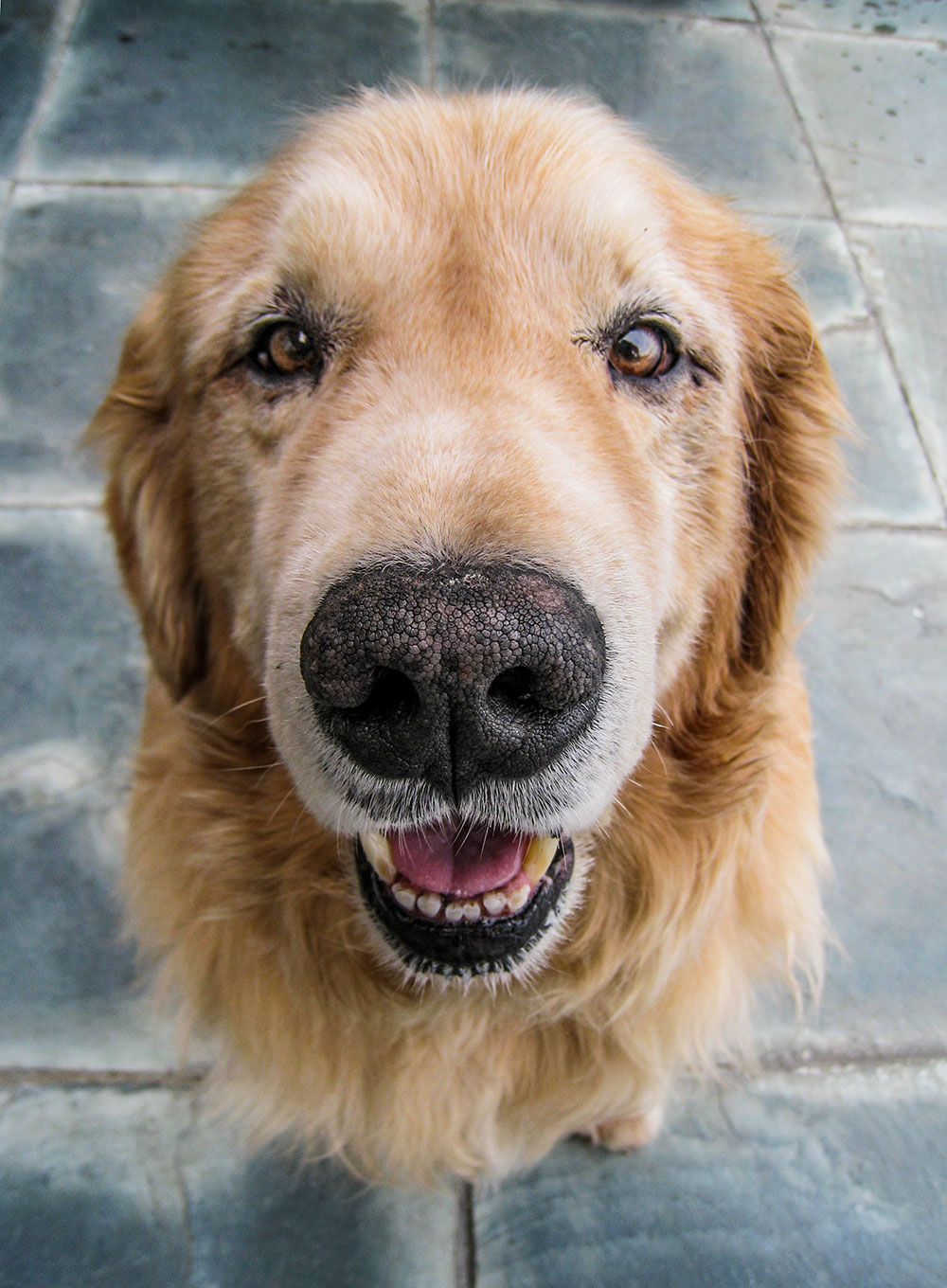 As I said, he can't resist anything edible. I am holding a dried prune in my hand. He was hypnotized.