When I was asked to come up with a savory muffin for Pure by Cuppa, a juice bar that opened inside Harvey Nichols at Turkey's first open-air mall Kanyon, I exhausted pretty much every website I frequently visit and cooking book I have to come up with alternatives. To tell the truth, I came across very few savory recipes that tempted me.
So I started thinking about ingredients. It had to had cheese in it (also good for longer shelf life). I thought Ricotta – having a mild taste and soft texture – would be perfect for a muffin. Then there had to be some kind of a spice or vegetable to pair it with. So, to give it a twist, I added dried basil. The result was quite good. Dried basil gives a wonderful aroma and smell to these tender yet soft muffins. Definitely a keeper!
Here's also what else I have been baking for "Pure by Cuppa" at Harvey Nichols Istanbul:
Poppy Seed and Parmesan Straws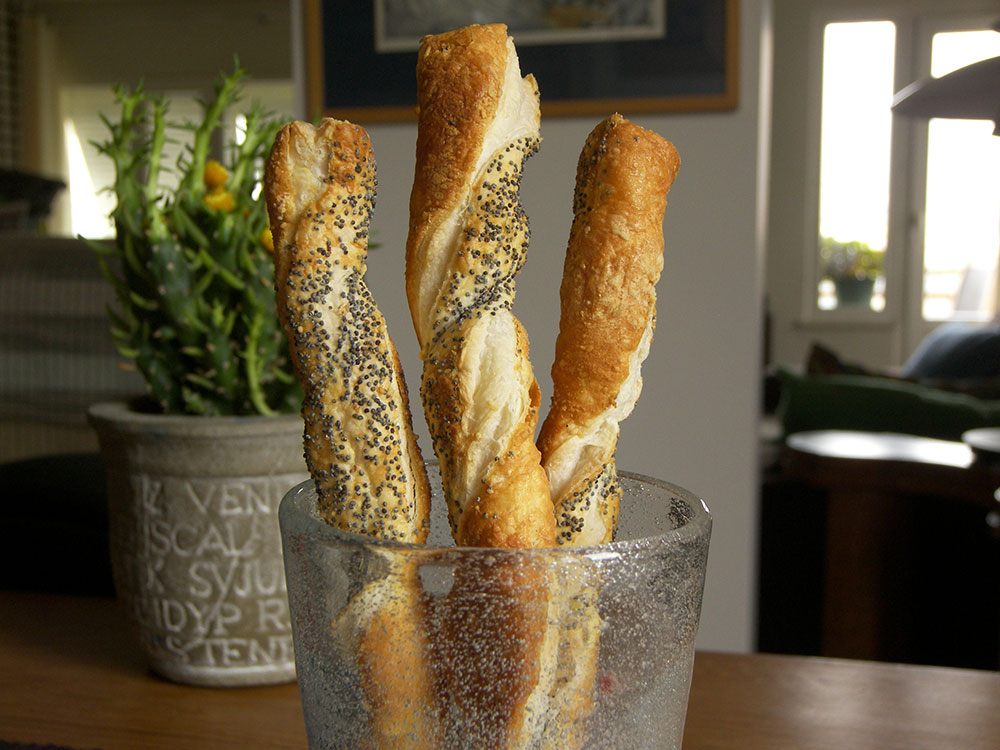 Hazelnut Biscotti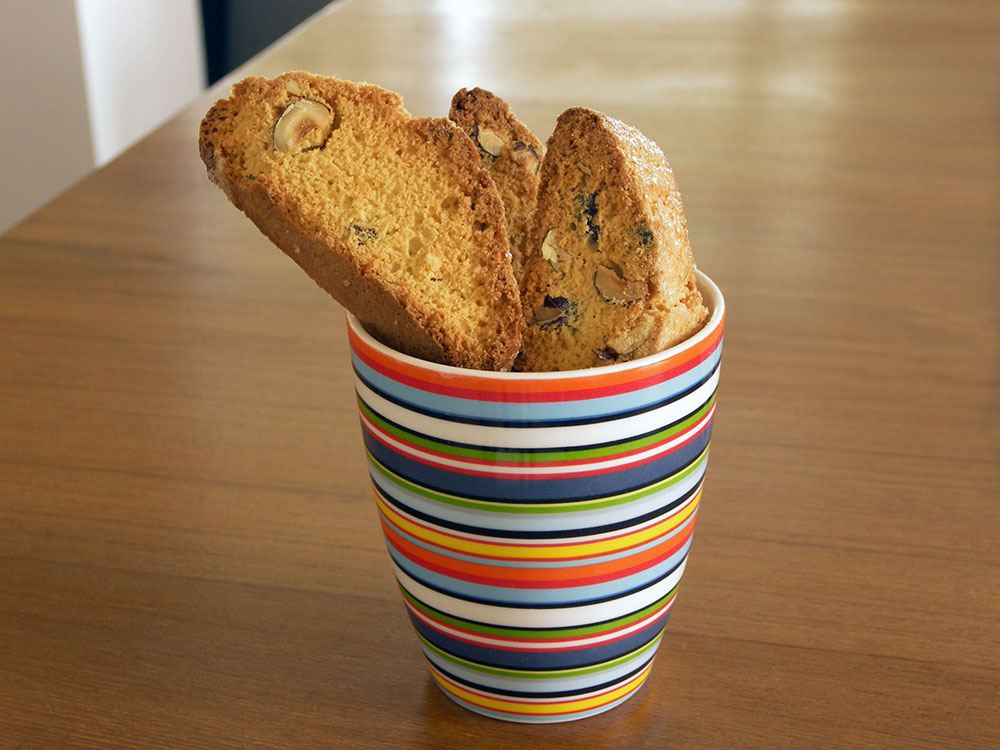 Ricotta and Basil Muffin
Ingredients
2 cups all purpose flour
1 tbsp baking powder
2 tbsp dried basil
1 tsp salt
1 cup Ricotta cheese
1 cup milk
1 large egg
3 tbsp olive oil
1 tbsp sunflower oil
Method
Mix flour, baking powder, dried basil and salt in a bowl and set aside. In another bowl, combine the egg, milk, olive oil, sunflower oil and Ricotta cheese and whisk to blend. Make a well in the center of the dry ingredients and pour in the wet ingredients. Stir with a fork just to combine. Line a 12 – small muffin tray with muffin cups and spoon the mixture into the cups. Bake at a temperature of 375 F (190C) for 20 – 25 minutes.