Thanks to my father, I preserved more tomato sauce than I'll ever need this winter. It was impossible to consume the amount of fresh garden tomatoes he brought every Monday morning. He would not only bring the tomatoes he grew in his garden at our summer house, but also hand-picked the tastiest tomatoes from the farmers' market on his way back.
Six batches later, I came up with a nice recipe and photos to share. As you'll see below, the recipe is quite basic. I avoided herbs and spices to come up with a base sauce I can build upon. You can always add them in later when you're heating up the sauce.
So hurry to your local farmer's market and buy as much as you can carry home.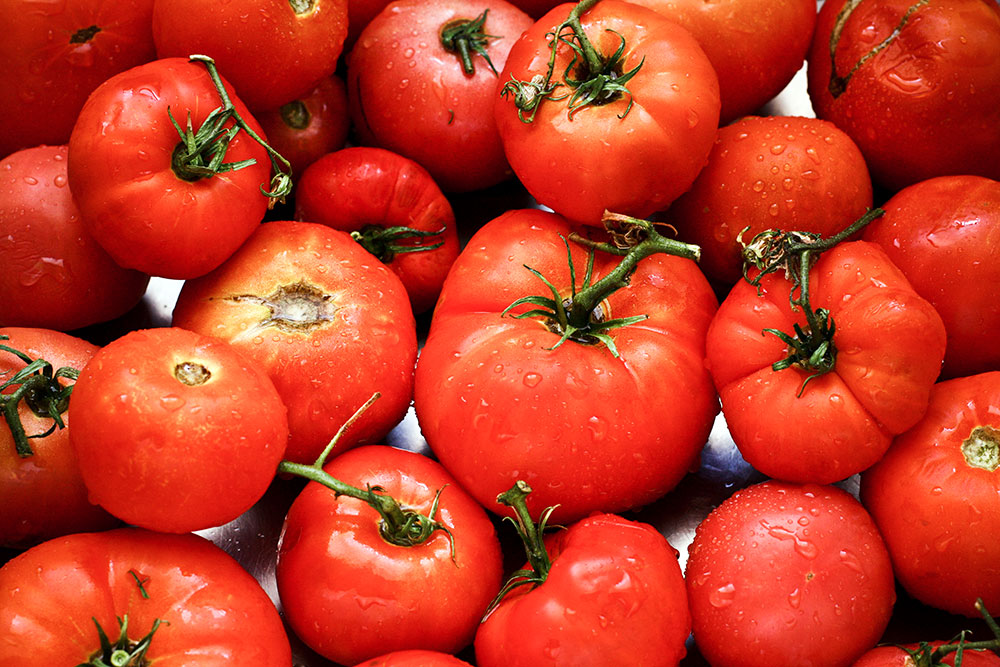 One recommendation I have for the recipe below is the technique for peeling tomatoes. You make an incision at the bottom of each tomato and blanch them gently for 1-2 minutes. The skin opens up slightly and you pull the skin along the cut edges. This saves a lot of time. Also, we wouldn't want to waste the sweet flesh of these tomatoes while trying to skin eight pounds by hand, right?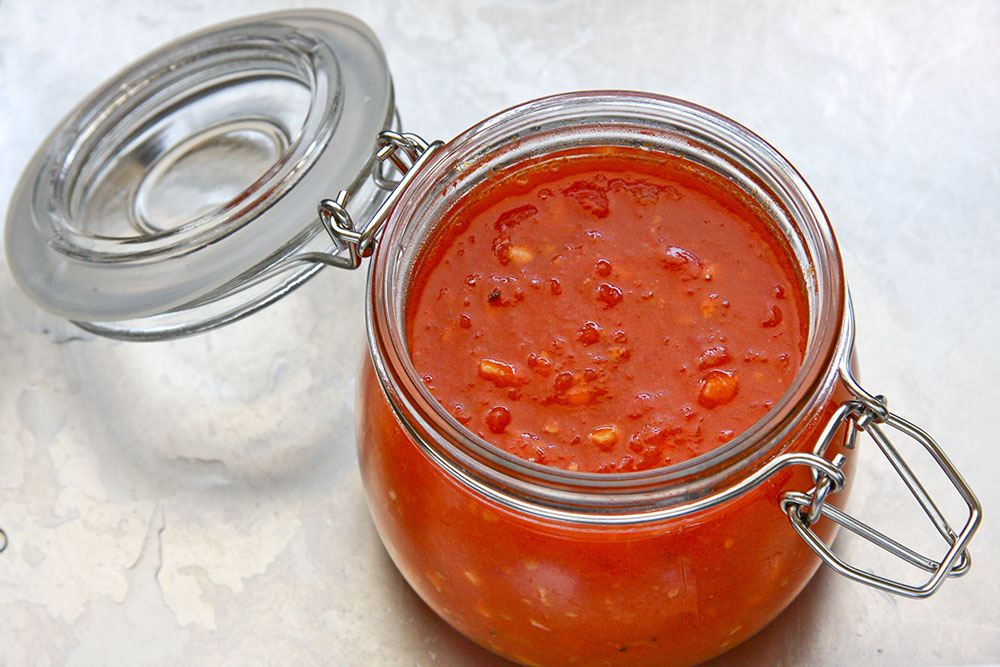 Here's a great baked pasta dish that uses the sauce. And some more recipes for tomato sauce and preserving tomatoes in general from the blogosphere:
Note: If you have a post about preserving tomatoes, please share in the comments section and I'll add it to the list above.
HOMEMADE TOMATO SAUCE
Ingredients
Yields 8 cups

8 pounds of tomatoes
10 cloves of garlic, finely sliced
1 cup olive oil
2 tbsp sea salt
1/4 cup red wine vinegar
Method
Cut two small crossing incisions on the bottom of each tomato. Blanch the tomatoes 1 to 2 minutes, until the edges of the cut tomato skin start opening up slightly.
Pull the skin along the cut edges and transfer tomatoes into a blender. Puree until smooth.
Heat the oil in a large pot, add the garlic and cook for 1-2 minutes (longer if you desire a stronger garlic flavor).
Add the rest of the ingredients, bring to a boil, reduce the heat to medium and cook, the lid half open, for about 2 hours, or until the sauce reaches your desired consistency.
If you'd like to can the sauce, I suggest you take a look at USDA's Complete Guide to Home Canning. Alternatively, let the sauce cool and pack two-cup portions in freezer bags.