Last week, we feasted on a selection of delicious cheeses Mahir and Vera brought back from their trip to Amsterdam. These two generous friends not only shared their cheese but also fed me with incredible side dishes and cocktails. While Mahir was busy preparing us Mojitos, Vera was arranging the side dishes on her grand collection of antique plates – handpicked from flea markets around the world.
Brie with chives, cumin Gouda, Camembert, Parmigiano Reggiano and Oude were some of the cheeses we tasted alongside Vera's roasted vegetables, tapenade, some other cold cuts and finally the dessert I prepared for the occasion: Dulce de Leche and Chocolate Pudding.
Here are some snaps from dinner: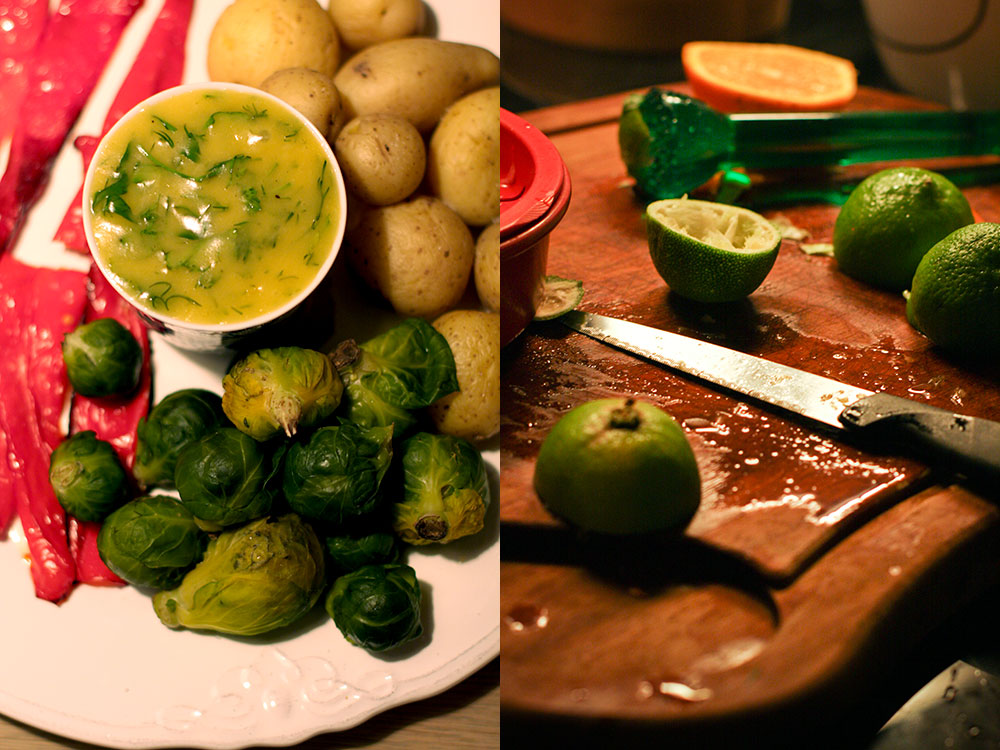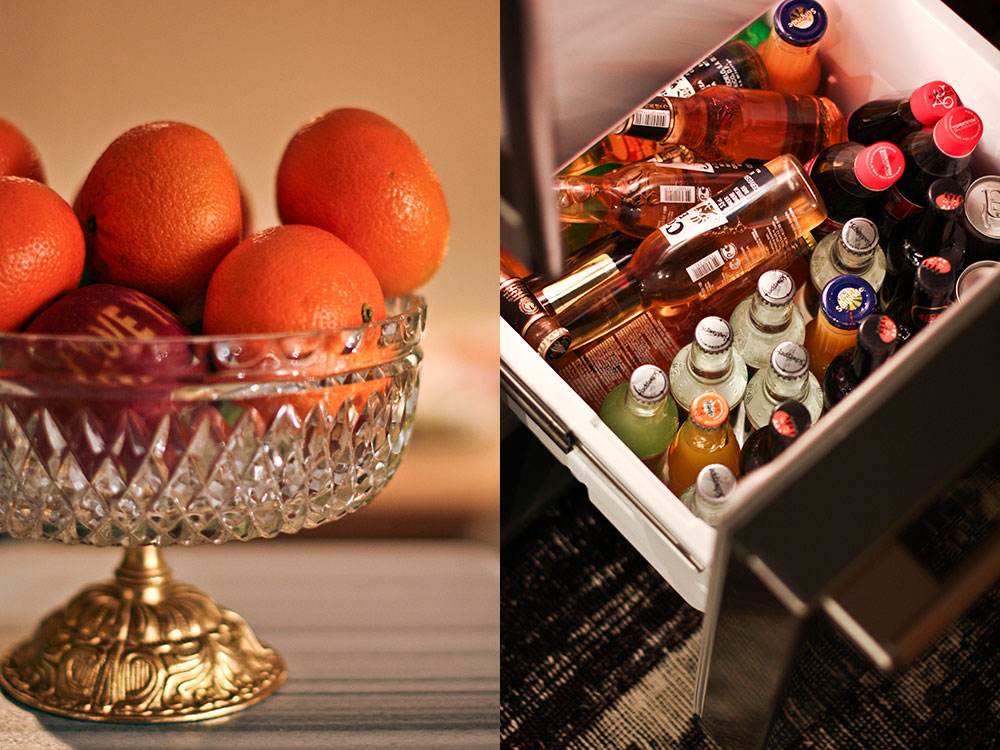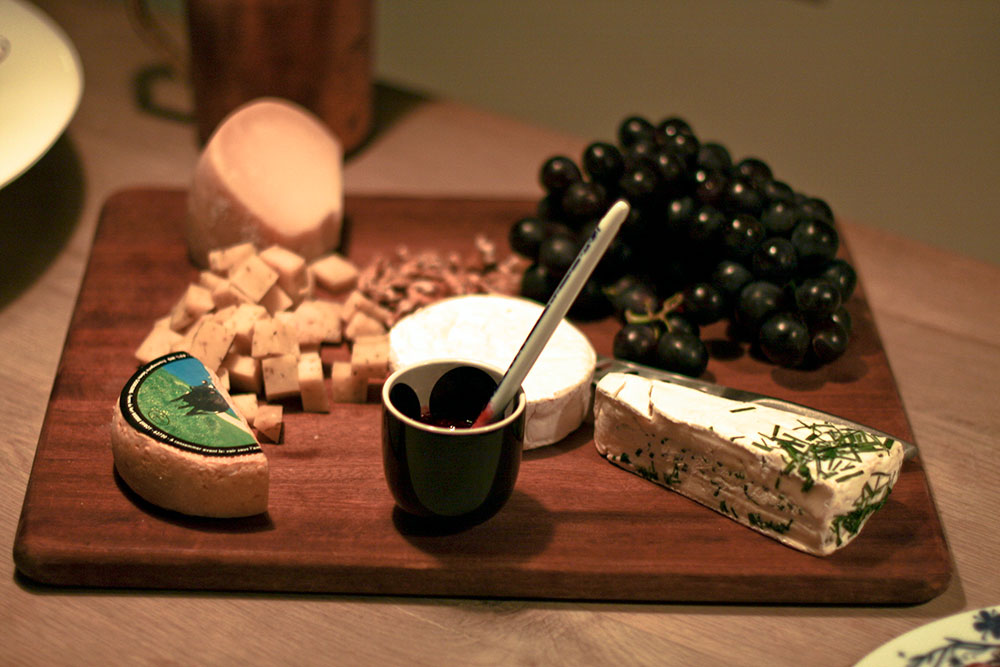 Most of the plates you see in the photos are from Vera's recent trip to Antwerp. She strongly recommends the flea markets of Antwerp for antique tableware enthusiasts.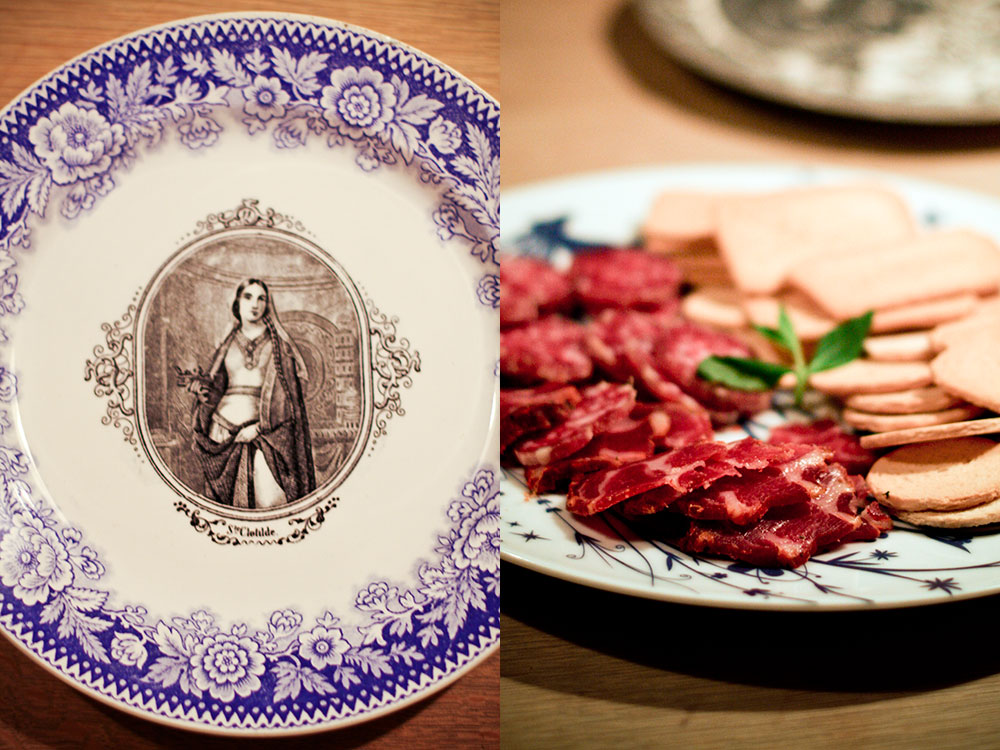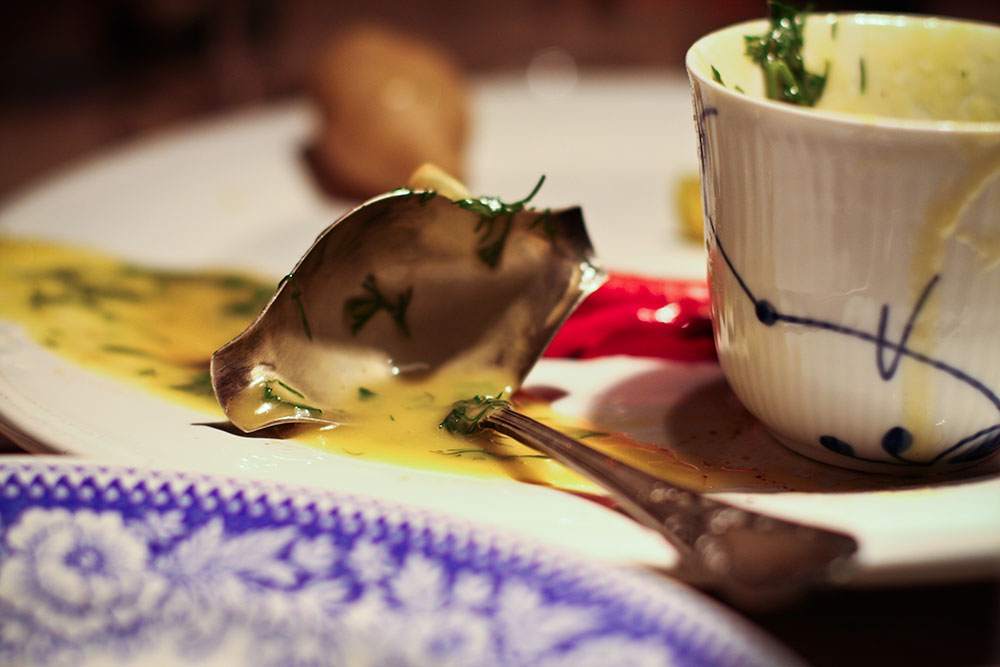 Mojito crime scene: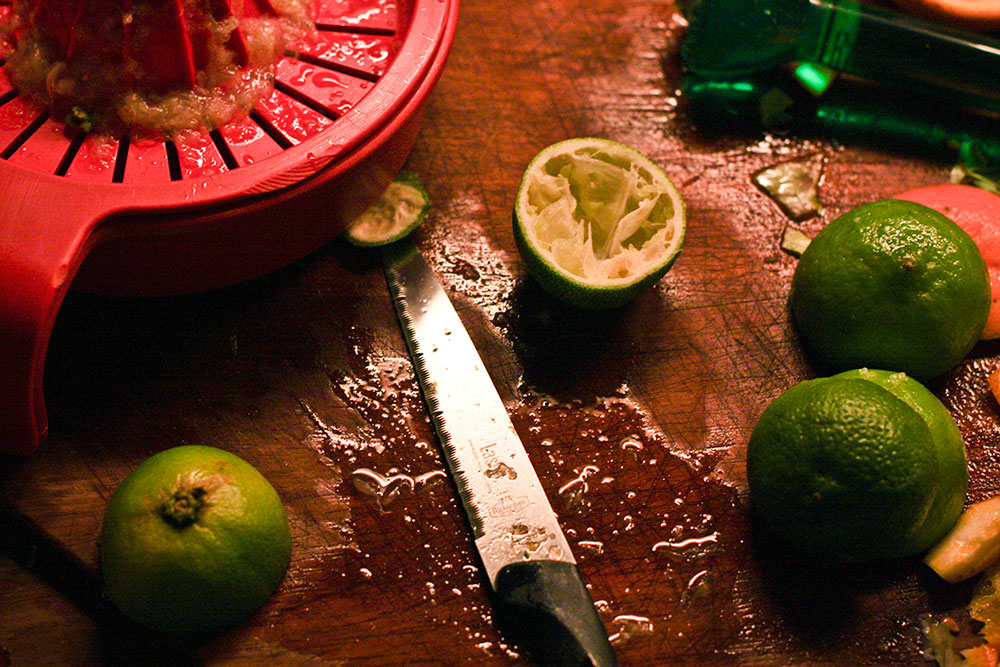 I had my eye on Smitten Kitchen's Silky Chocolate Pudding recipe for quite a while. It is a very simple chocolate pudding recipe, which turned out silky as promised and full of chocolate flavor. I adapted it slightly for the occasion and replaced a cup of the milk with Dulce de Leche. It added a nice subtle caramel flavor to the pudding.
I prepared the Dulce de Leche following David's instructions (click here). Next time, I am going to prepare the Mexican version (called cajeta) from scratch. Homesick Texan has a wonderful recipe here and both she and David report that it is much more delicious.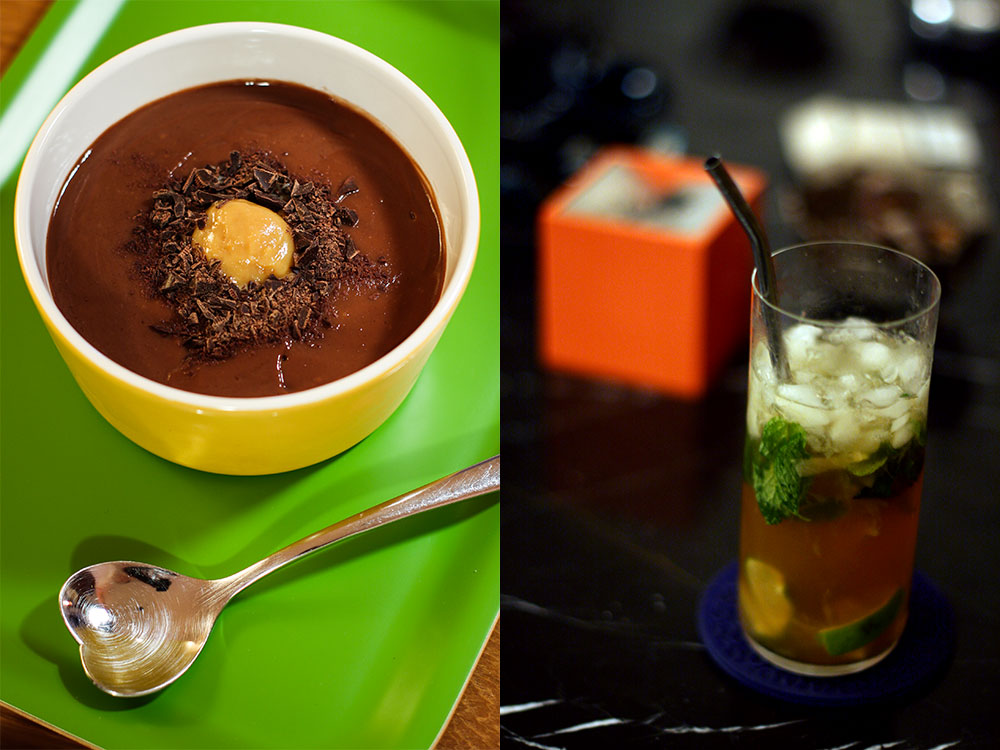 Oh, and a strong cup of coffee to finish it all up!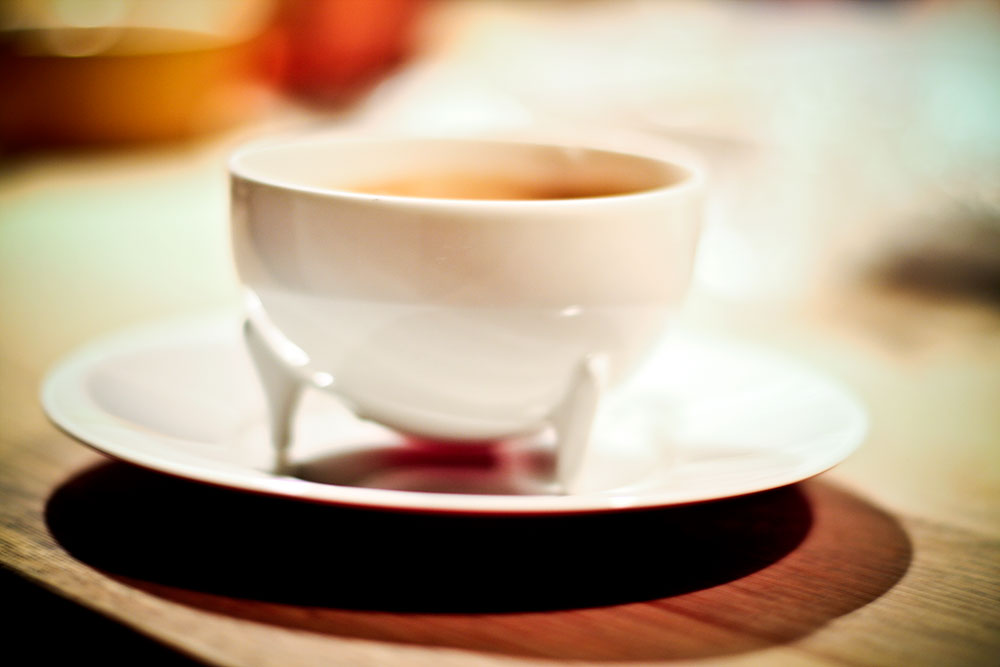 Dulce de Leche and Chocolate Pudding
Recipe adapted from Smitten Kitchen's Silky Chocolate Pudding recipe
Serves 6
Ingredients
1/4 cup cornstarch
1/4 cup sugar
2 cups whole milk
7 ounces bittersweet chocolate, coarsely chopped
1 + 2/3 cups Dulce de Leche (check out David's instructions and recipe here)
Method
Combine the cornstarch and sugar in a large heatproof mixing bowl.
Slowly whisk in the milk and place the bowl over gently simmering water and stir occasionally, scraping the bottom and sides.
After the mixture thickens (about 20 minutes) , add 6 ounces of chocolate and continue stirring until the pudding is smooth and thickened (about 5 minutes).
Remove from the heat and stir in 1 cup of Dulce de Leche.
Strain through a fine-mesh strainer into your serving bowls and let cool until the puddings reach room temperature.
Top with a tablespoon of Dulce de Leche and chopped chocolate.
Cover with plastic wrap and refrigerate at least 1 hour prior to serving.