New Year's Eve Dinner Party at The Mansion (my friends' place) has been a tradition for over ten years now. I have had the pleasure of sharing this feast with my dearest friends for quite some time and have been sharing photos from the dinner table for the last three years.
After all these years, I can't even imagine being somewhere else on New Year's Eve. A huge, succulent bird cooked to perfection, stuffing, gravy, carrots sweetened with honey, always a huge piece of meat for those who don't prefer turkey, two humongous green salads, stuffed vine and cabbage leaves, artichokes in olive oil, rice pilaf with roasted almonds, and a dessert table that can feed an army. I can't imagine being anywhere else.
Below are the photos from the night and then a recipe for Gougères Stuffed with Crème Fraiche and Gorgonzola Cream. Enjoy!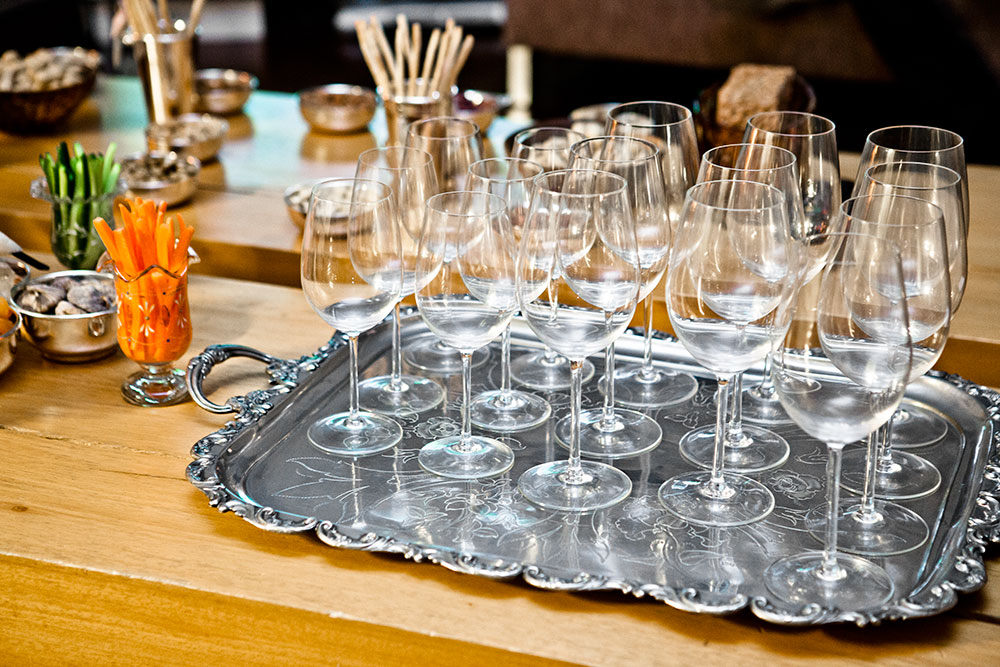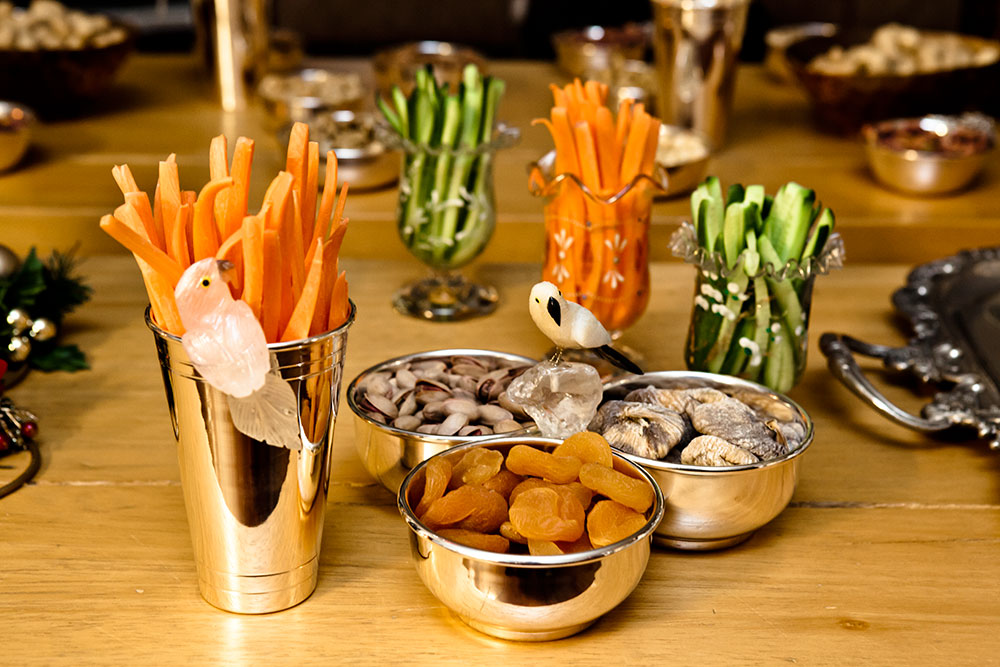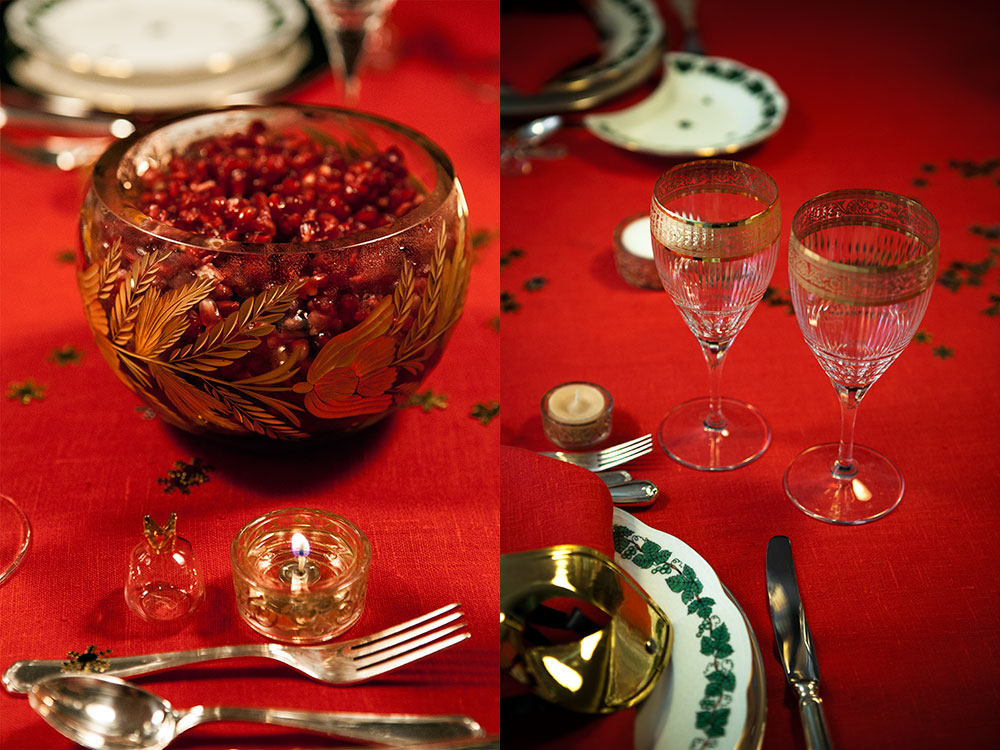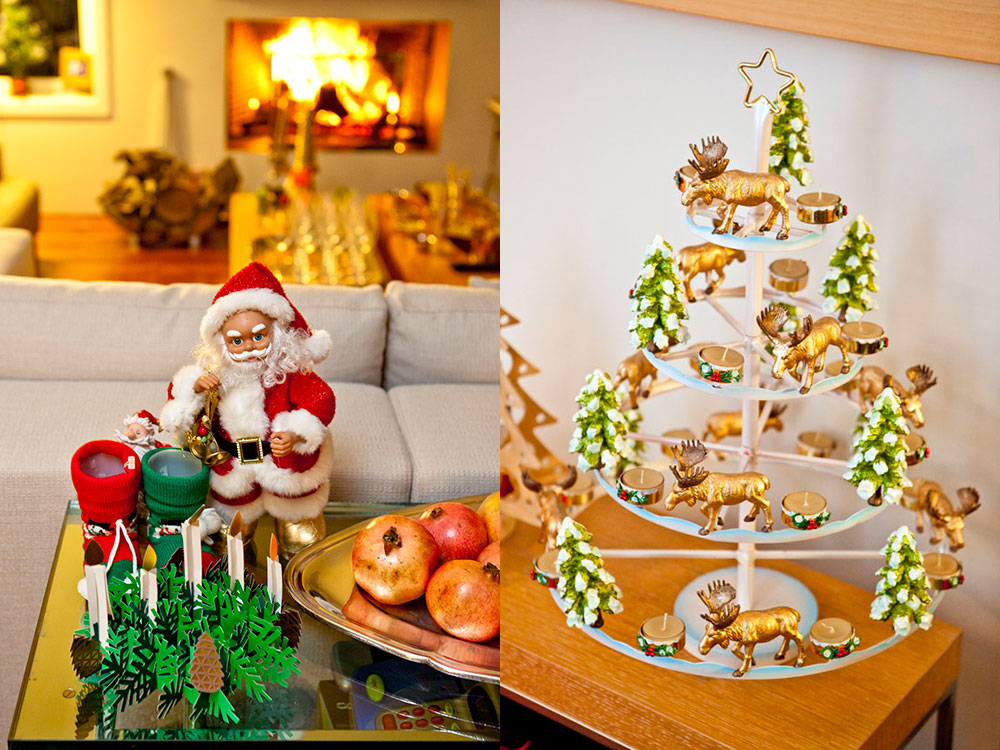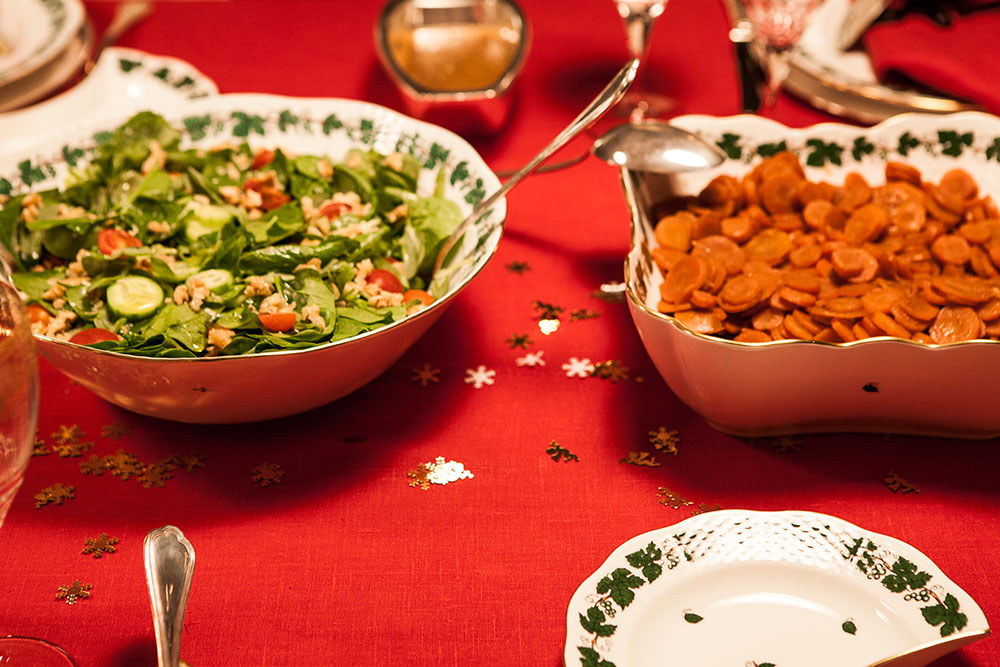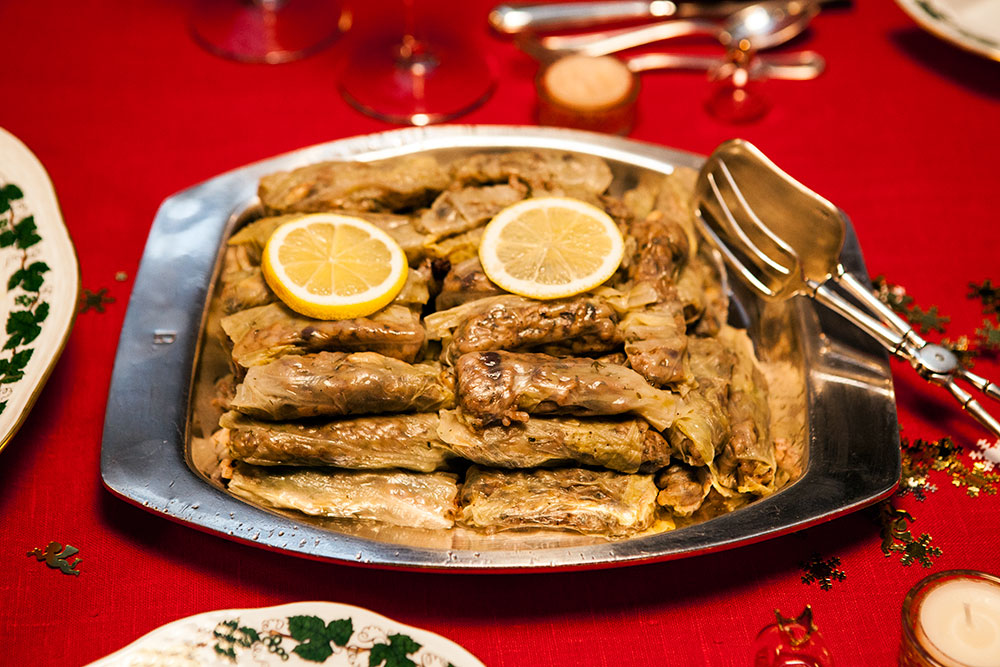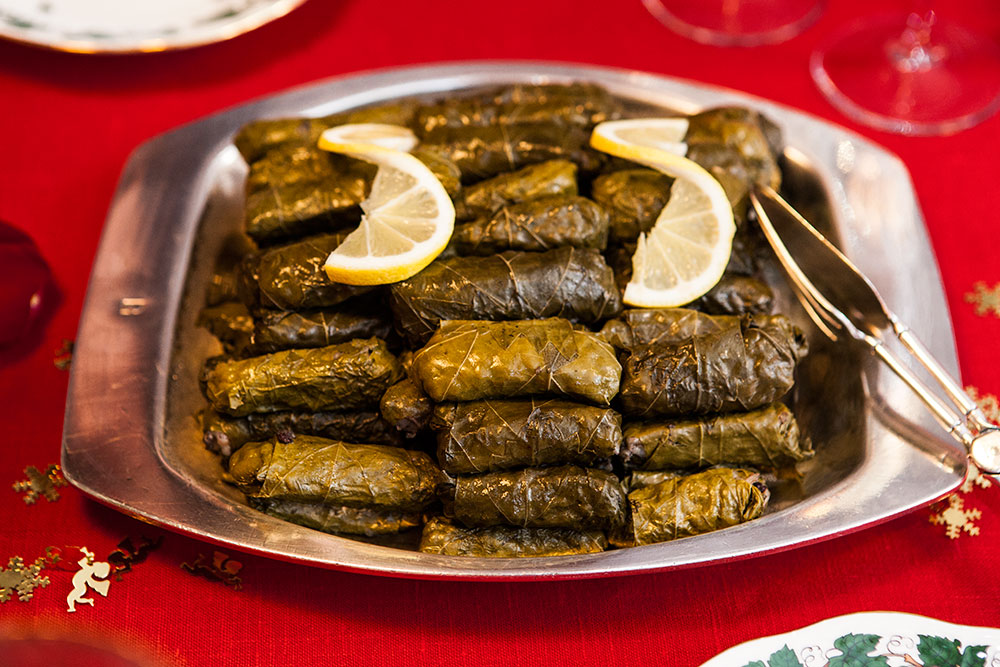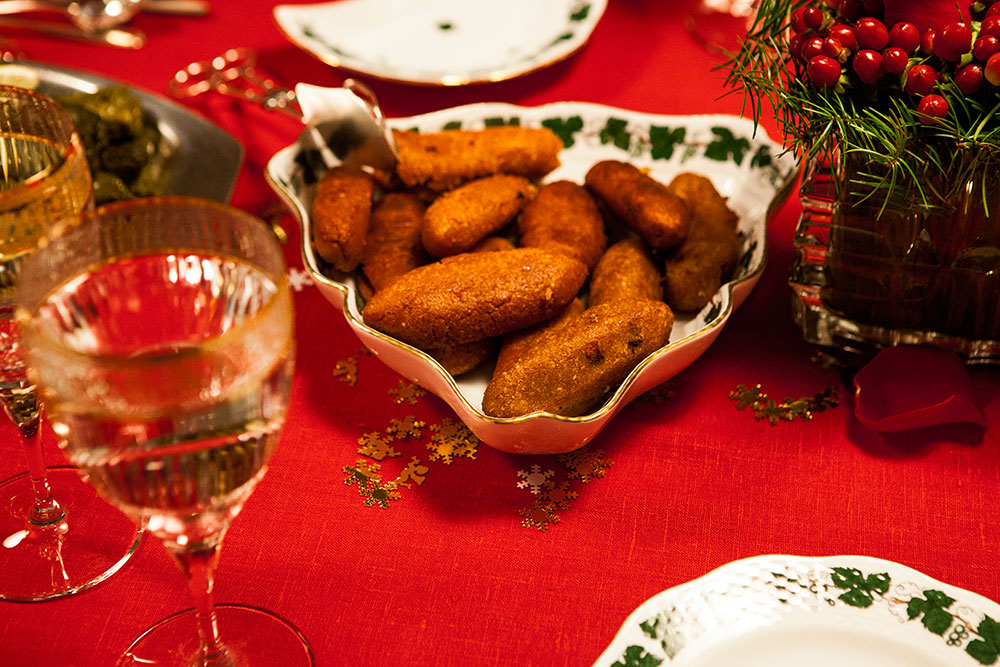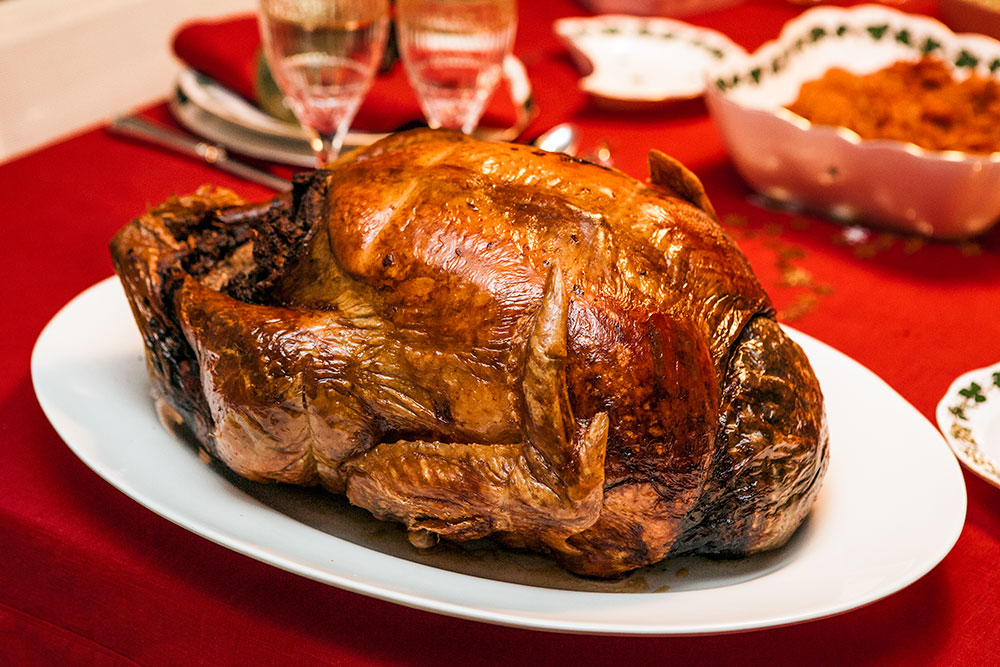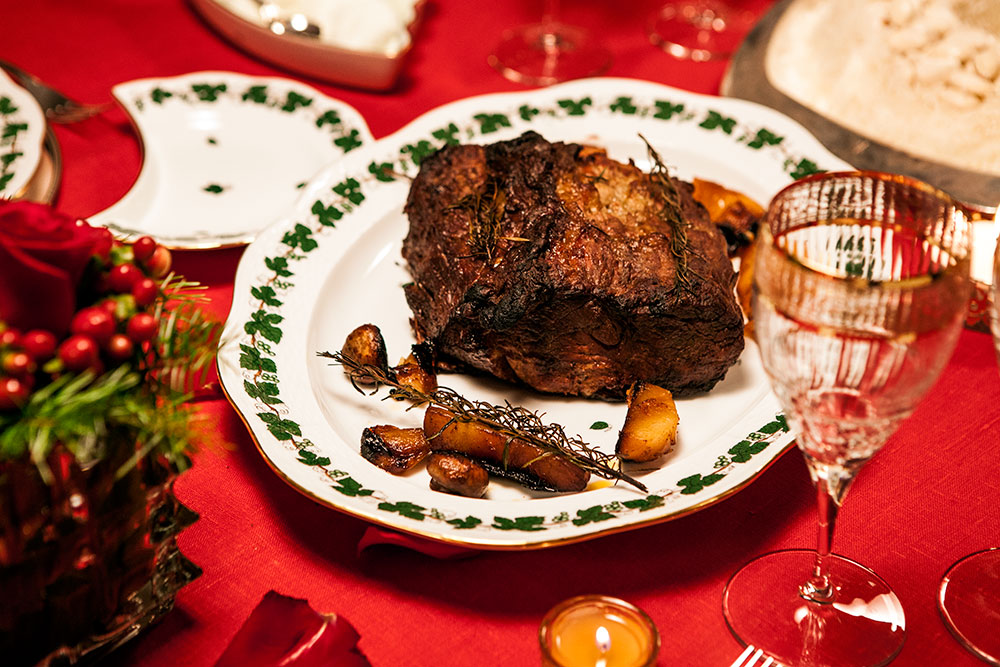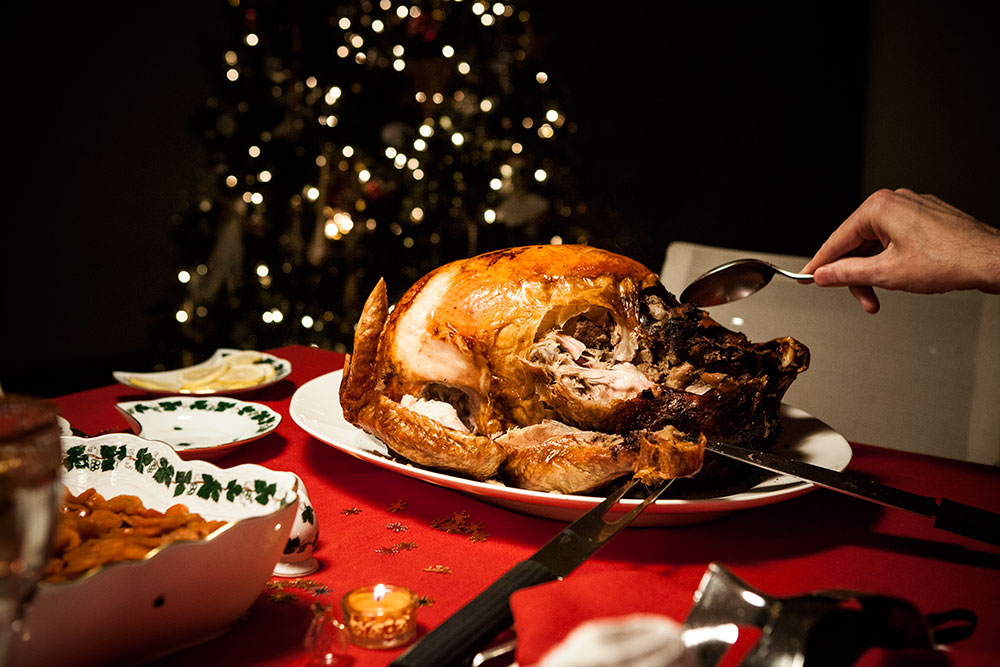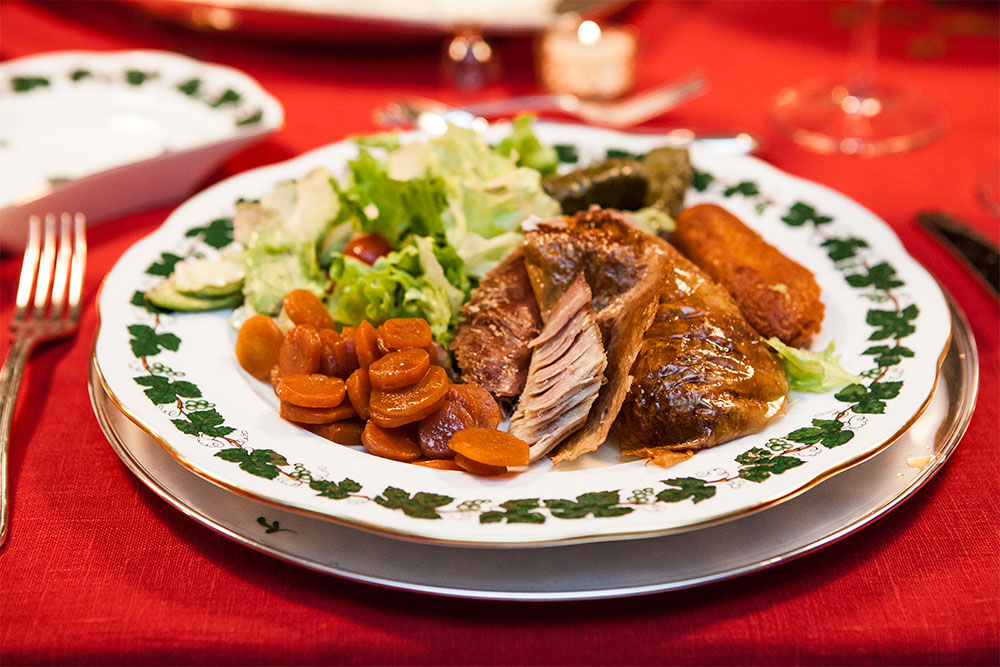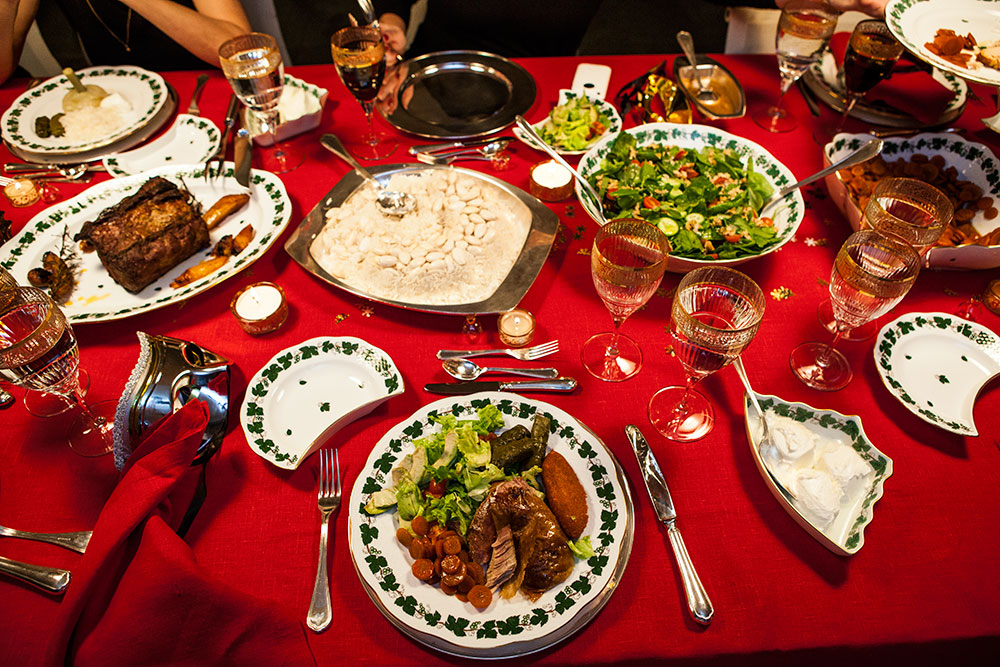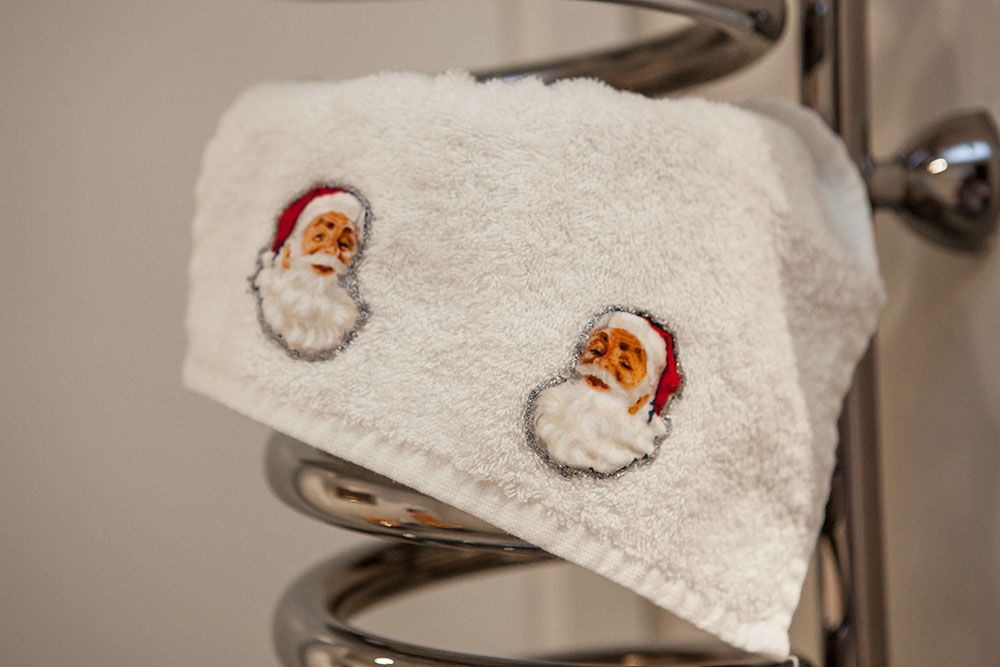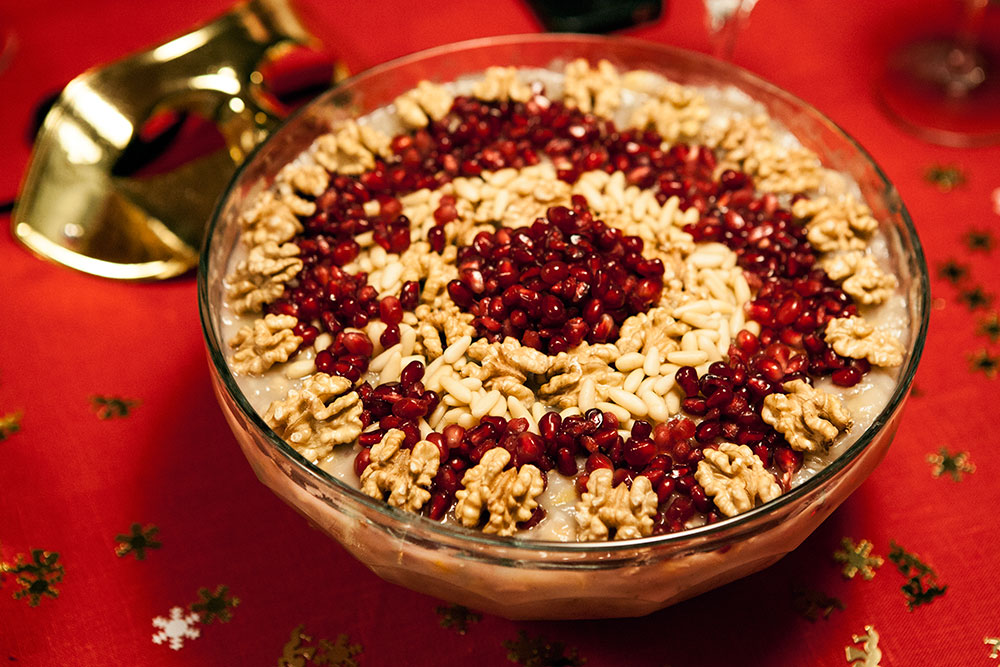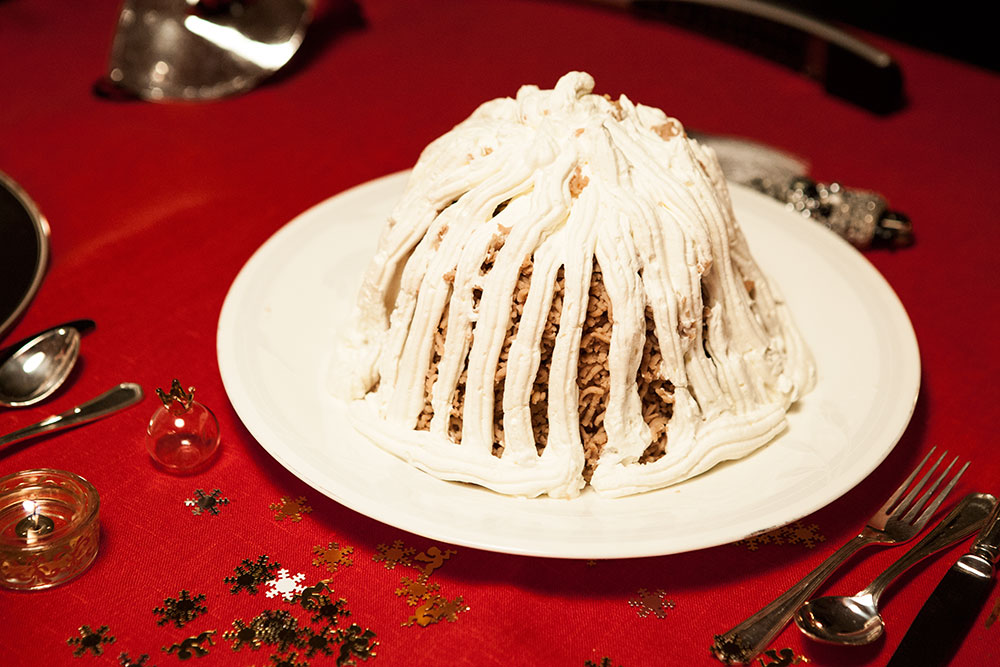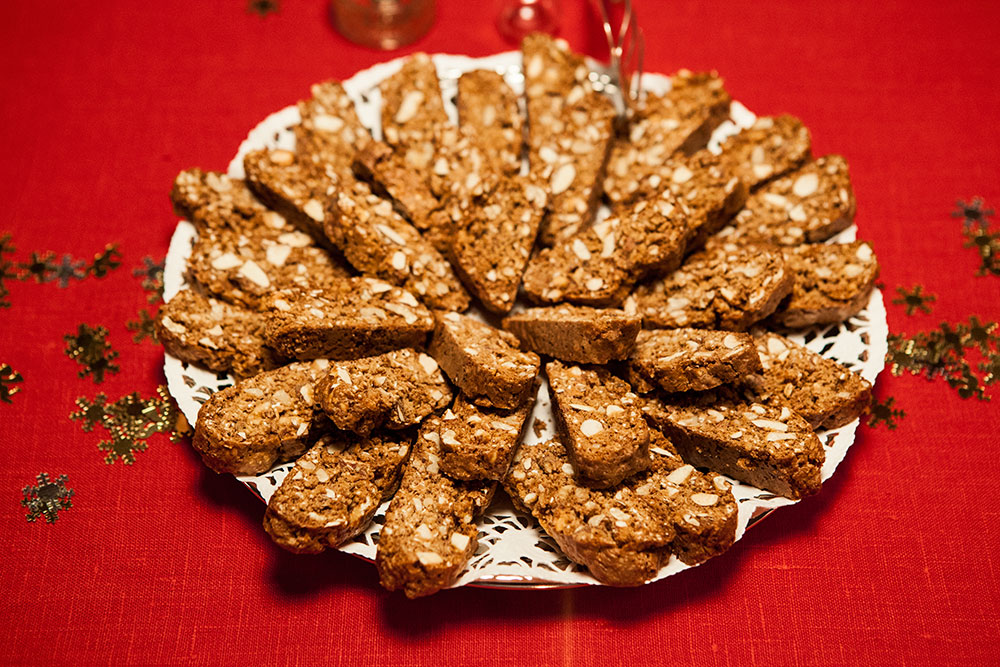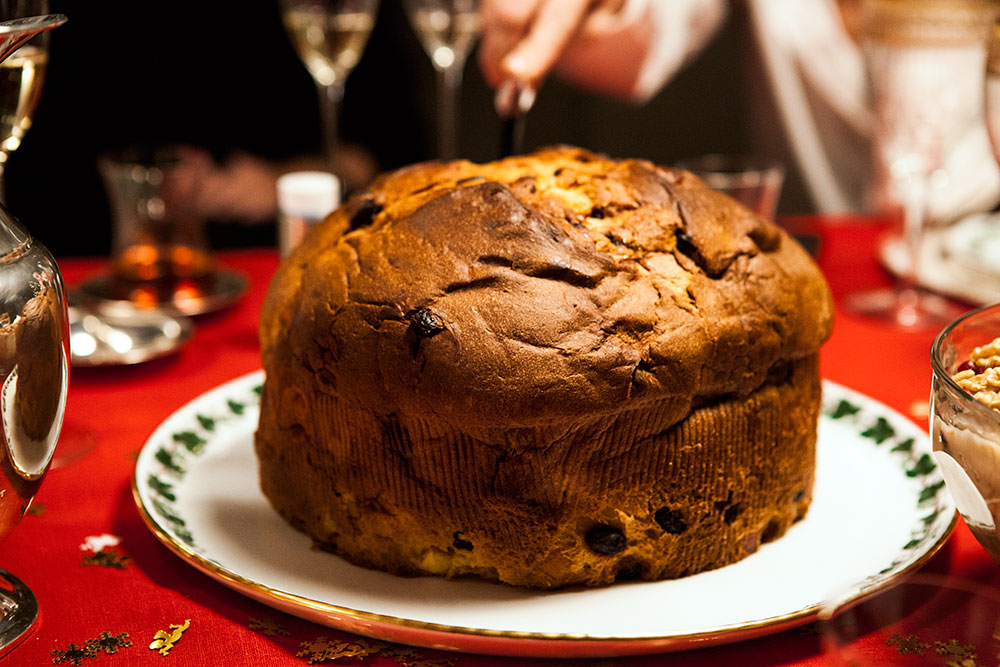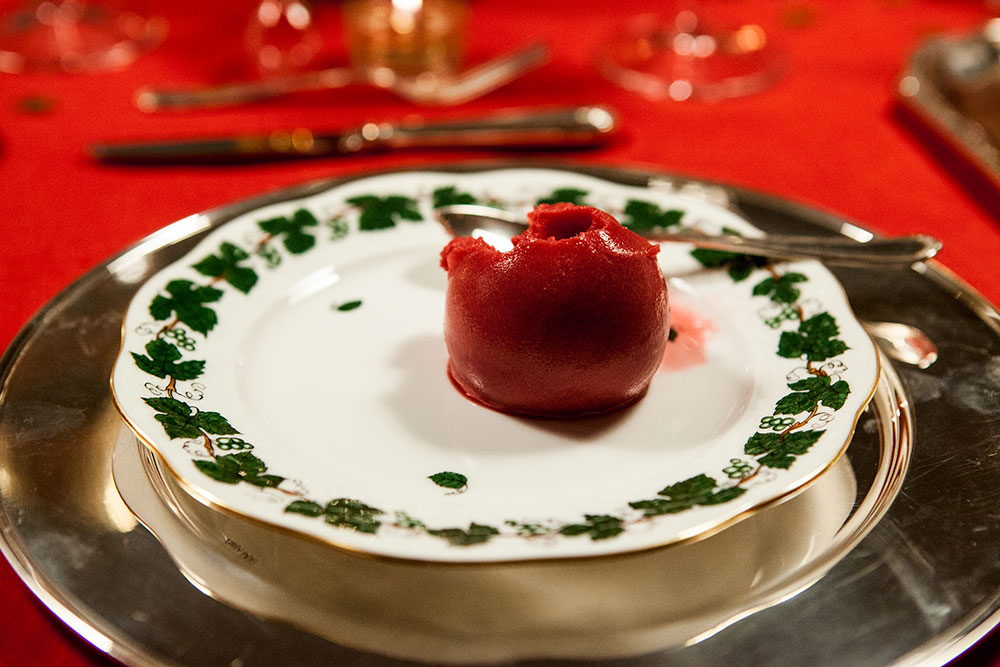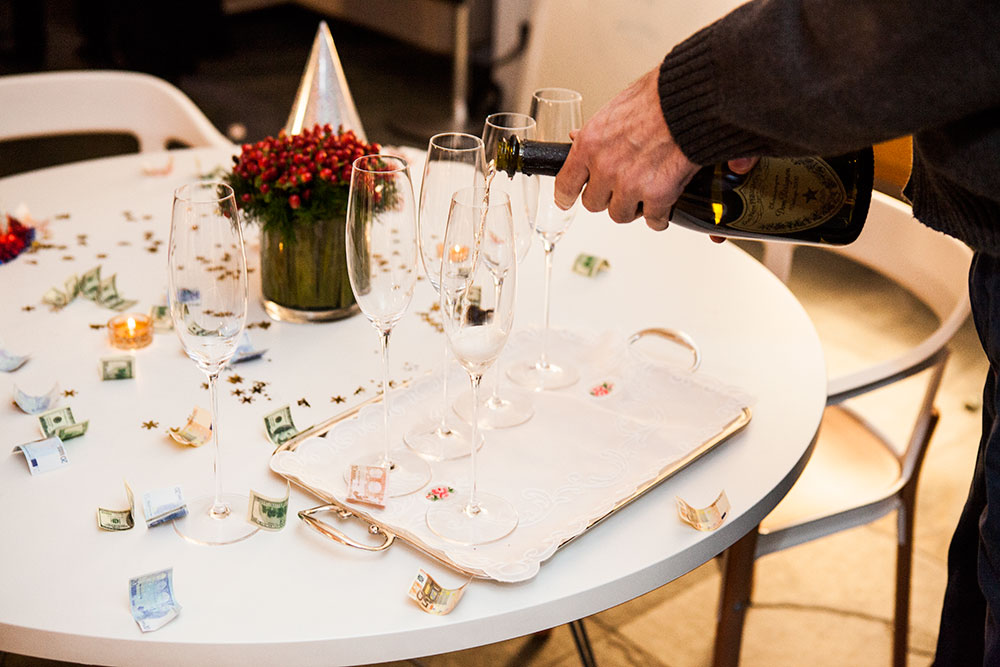 If you'd like to take a look at photos from previous years:
GOUGÈRES STUFFED WITH CRÈME FRAICHE and GORGONZOLA CREAM
Ingredients
For 50 gougères (Pâte à choux):
1 cup water
6 tablespoons butter
1/2 teaspoon salt
1+1/4 cups (175 grams) all-purpose flour
4 large eggs, at room temperature
6 ounces aged Gouda (or Gruyère) cheese, grated finely
For Crème fraiche and Gorgonzola cream:
3,5 ounces Gorgonzola cheese
1+3/4 cups crème fraiche (or heavy cream)
Method
To prepare the gougères, preheat your oven to 375 F.
Bring water, butter and salt to a boil in a heavy bottomed medium saucepan over high heat.
Add the flour all at once, lower the heat to medium low and stir with a wooden spoon until a light crust forms (in order to spot this crust, a non-stick pan is not recommended as a crust will never form) on the bottom of the pan. Keep stirring for 5 more minutes to dry the dough. Take off heat.
Add the eggs, one by one, while beating the dough until it is shiny and thick after each addition (this step requires quite a bit of elbow grease, so switching to a stand mixer with the paddle attachment is highly recommended). Once all the eggs have been incorporated, add the grated cheese and beat until completely incorporated. The still-warm dough should be used immediately.
Spoon the dough into a pastry bag fitted with a plain 3/4-inch tip and pipe out 1 tablespoon-sized balls on two baking sheets lined with parchment paper, making sure to leave about 2 inches of puff space between them. Smooth the tops with a wet finger as necessary.
Bake for 12 minutes, rotate pans front to back and top to bottom and continue baking for another 13 minutes (total baking time is 25 minutes) until the gougères are golden, firm and puffed. Transfer the gougères to a rack and let cool. Repeat with remaining dough.
To prepare the crème fraiche and Gorgonzola cream, crumble the Gorgonzola into the mixing bowl of a stand mixer fitted with the whisk attachment, spoon the crème fraiche on top and whip until almost doubled in volume and thickened. Spoon the cream into a pastry bag fitted with the smallest star tip (so it can easily pierce the dough ball) you can find and fill each gougère with a teaspoon of cream.
Serve immediately.