"San Franciscans will save the world." "My heart is in my throat right now!" "Did you hear that?!? He told me to take as many photos as I'd like!" "Dear reader, after not that much thought and consideration, I've decided to stay in San Francisco…" "This chicken dish totally deserves a four-page long recipe." "Can you believe it? I'm standing where once David Lebovitz baked!" "Can you please just leave me here for a couple of months?" "So, you call this a brownie?" "I am so glad we took a detour that day." "How will we eat another pizza again?" "I'll die. I'll just die!" "Shit! There isn't a single shot of the Golden Gate Bridge!"  "Yes yes yes! He's showing us to the table closest to the kitchen!" "I don't quite remember how quickly I managed to get there and had no idea it was going to be this scary, but there was one thing I was certain of – I really didn't want to die. So I packed my things and started running…"
Just a couple of sentences I thought would work great as the introduction. Or, I should rather say, if I had filmed the 12 days I've spent in San Francisco, those are the scenes I would have picked for the trailer.
Obviously, I don't know where to start… 12 days in San Francisco & Big Sur, 2000+ photos, Highway 1, the best chicken I've ever had, the best Vacherin I've ever had, Dublin Dr. Pepper, the Berkeley Bowl, dinner at Chez Panisse…
I guess I'd better start from the beginning. Now, if you're a long-time reader, you'll get this instantly (and if you're not, I'll summarize right after the photo). Guess what appeared in front of me as we were boarding for San Francisco?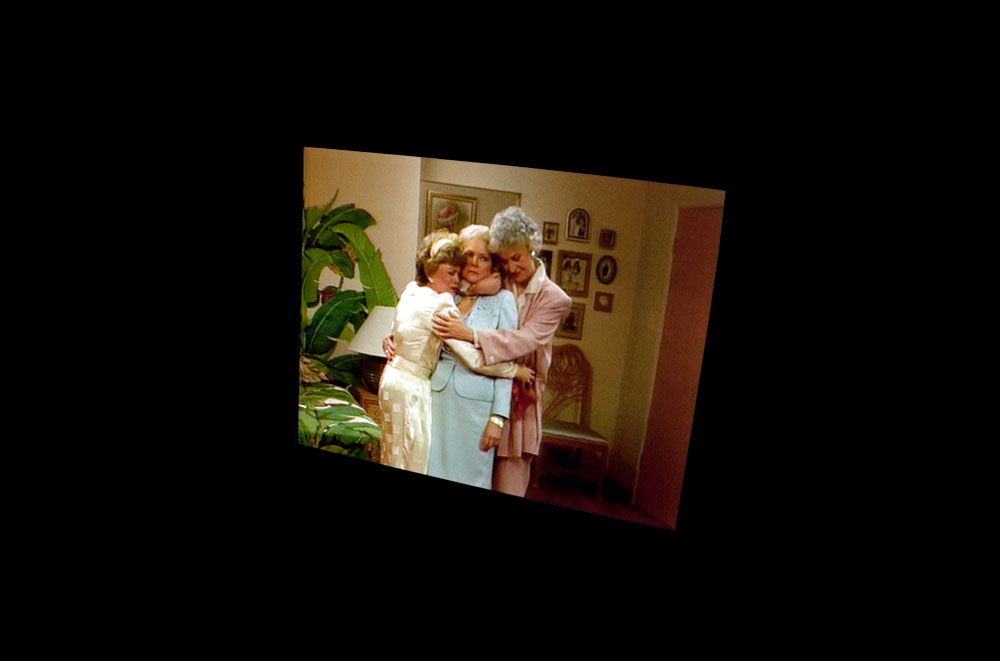 I don't know how this happens and whether there's a divine connection between The Golden Girls, me and San Francisco or not, but every time I go there, the girls are with me. It was just a single episode on Lufthansa's in-flight entertainment programme, but it sure put me in a good mood. (For those of you who have no idea what I'm talking about, I am a huge fan of The Golden Girls. So much so that I've even named my blog after Rose Nylund's one-eyed teddy bear, Fernando. If you're not scared to read more about this obsession of mine, you're welcome to check out this post. Or this one.)
Before I spent an unbelievable amount of time looking for a nice, central, safe and affordable place to stay in San Francisco, I had every intention on staying somewhere close to my old place in the Marina. Lombard Street is known for its affordable motels, so I thought the only problem could have been deciding which one to stay at. But then I've read countless horror stories (summary: bed bugs, mold and musty smell) and decided to stay away from the area. I've found an amazing bed and breakfast on Union street, but it was way out of my price range.
According to my calculations, the difference between their cheapest room and the room I've stayed in amounts to a Mauviel sugar pot. Daily. And I can sacrifice a lot more for a Mauviel sugar pot.
So I've decided on staying at Hotel Tomo (it is now called The Kimpton Buchanan), which is located in Japantown, very close to the lively Fillmore Street.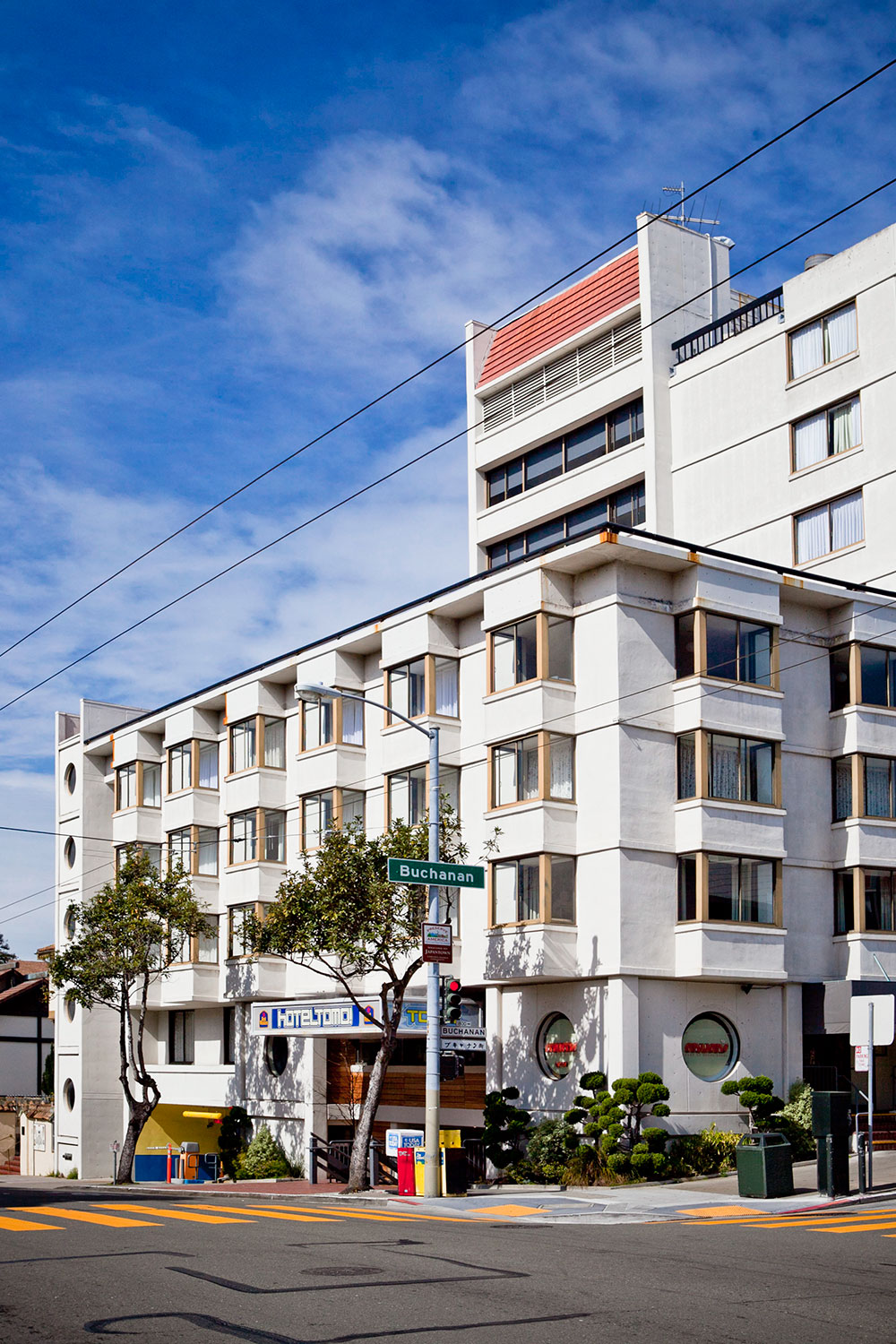 The best part about this hotel is its location. Not only it is just a few blocks away from amazing restaurants, design shops, antique stores and cafes on Fillmore Street, it is also located in the middle of everywhere.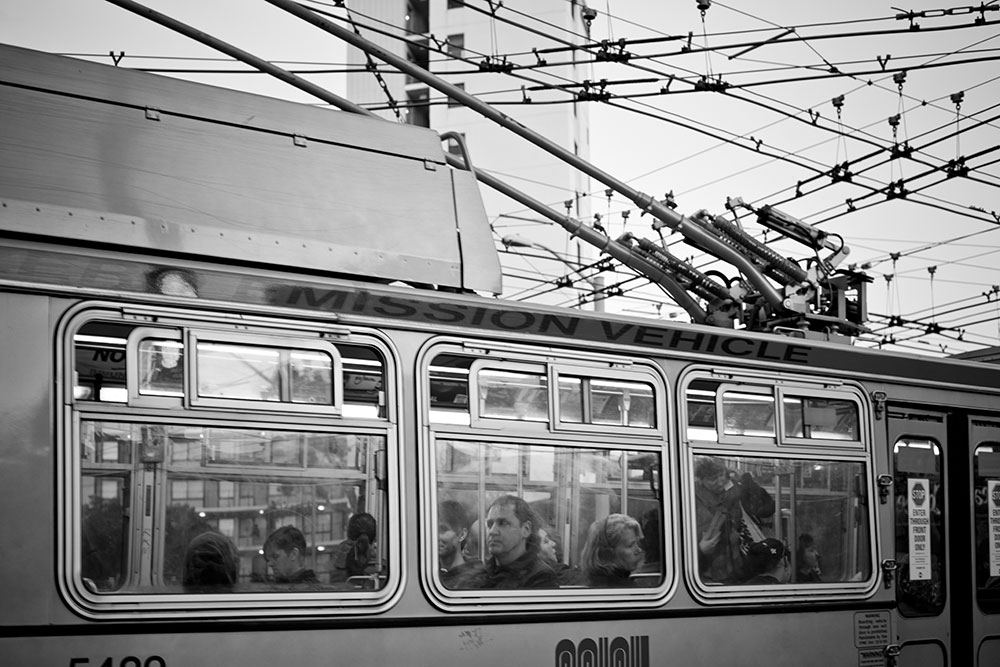 A 10-minute bus ride will take you to downtown, Mission Dolores or the Marina.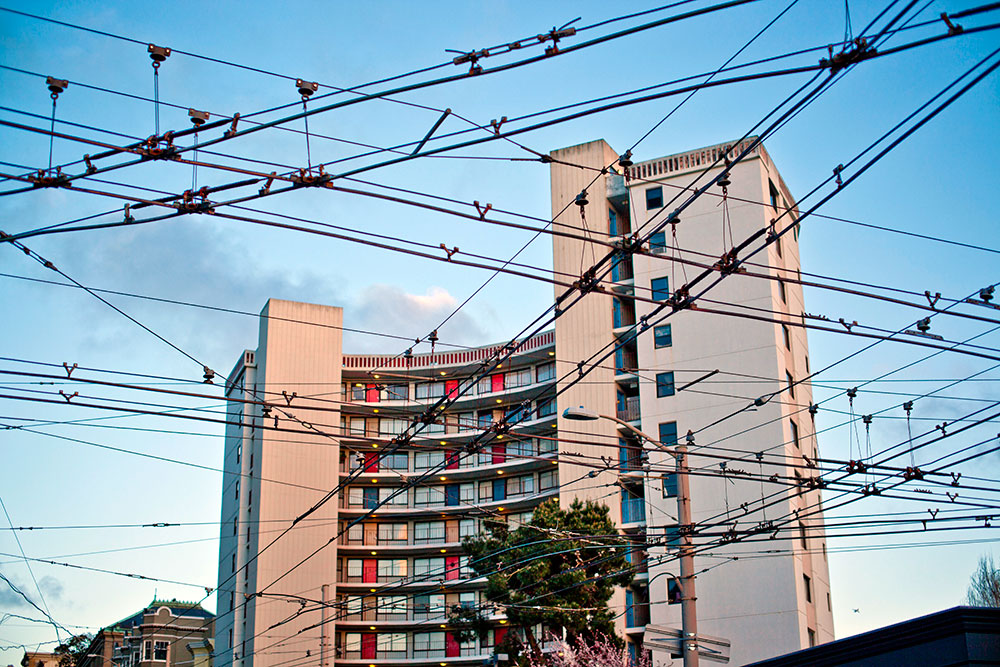 In fact, it can be considered walking distance to the Marina. Once you reach Broadway & Fillmore, it is downhill all the way to the Marina, and with magnificent views.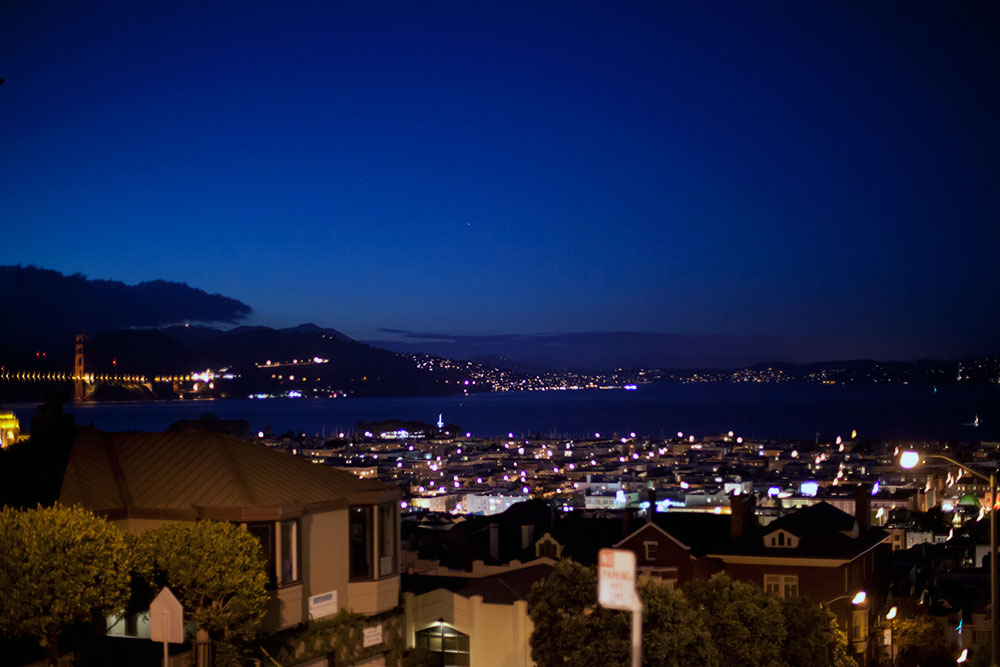 The view from our balcony wasn't bad either.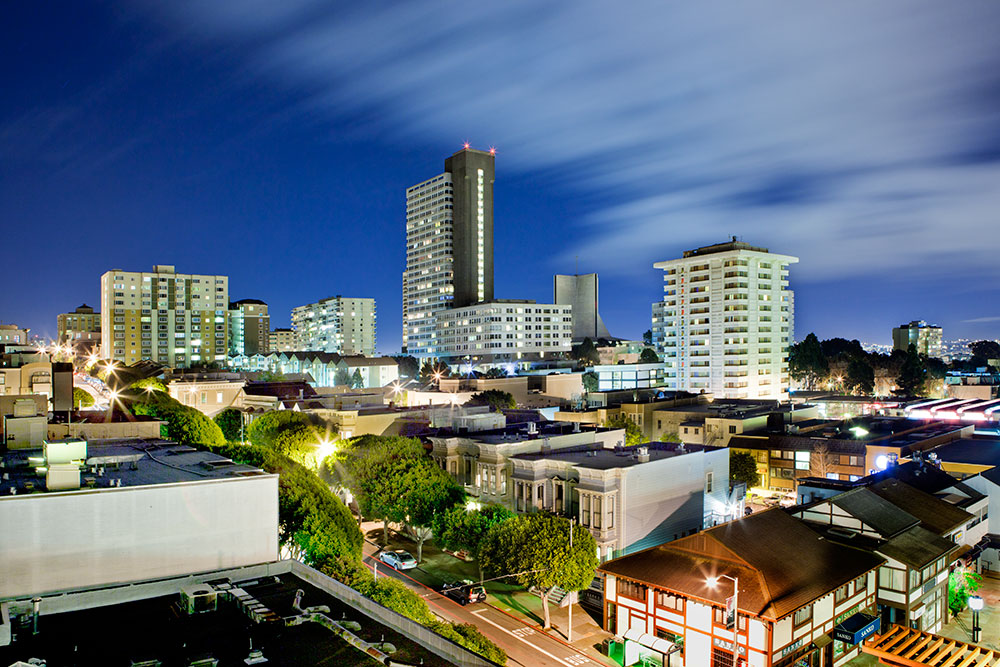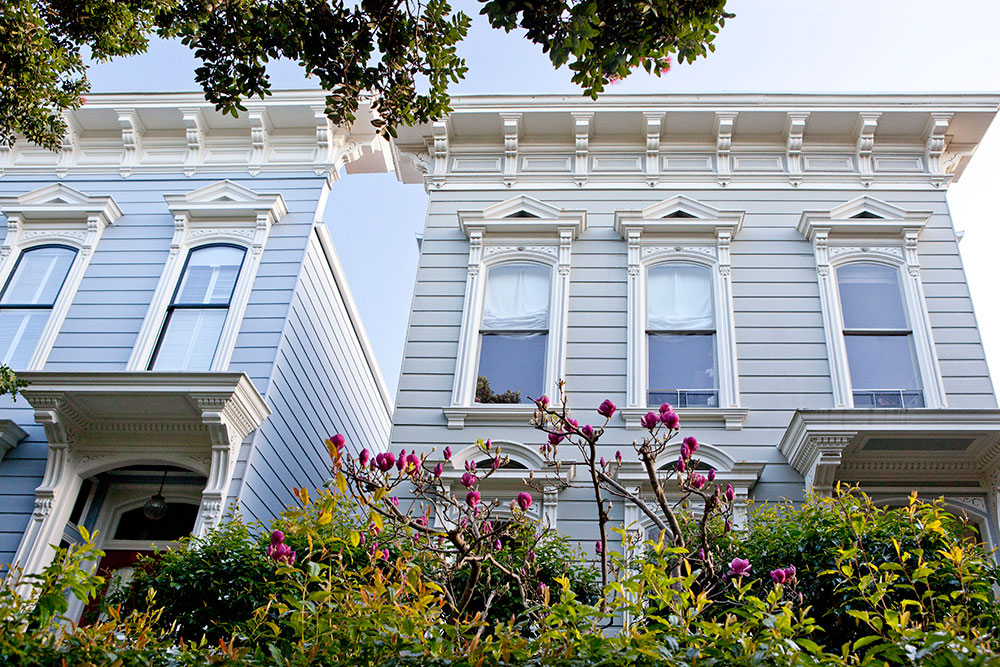 Actually, you can easily spend a few days without moving anywhere. There's Pizzeria Delfina, Woodhouse, Out The Door, Citizen Cake (now closed) and Dosa nearby. For breakfast, our only option was La Boulange (now closed) as it was the only place that served hot dishes at 7 AM, but there's lots more to choose from for people waking up at normal hours.
There is also a Wallgreens nearby, but that might only interest me as I am crazy about double-zipper freezer bags and stocking up on them was at the top of my list as they are not available in Istanbul. Also, we got addicted to the Blue Bottle coffee and Valrhona frozen yogurt served at Fraiche (now closed) and the best part is they are open until late hours everyday.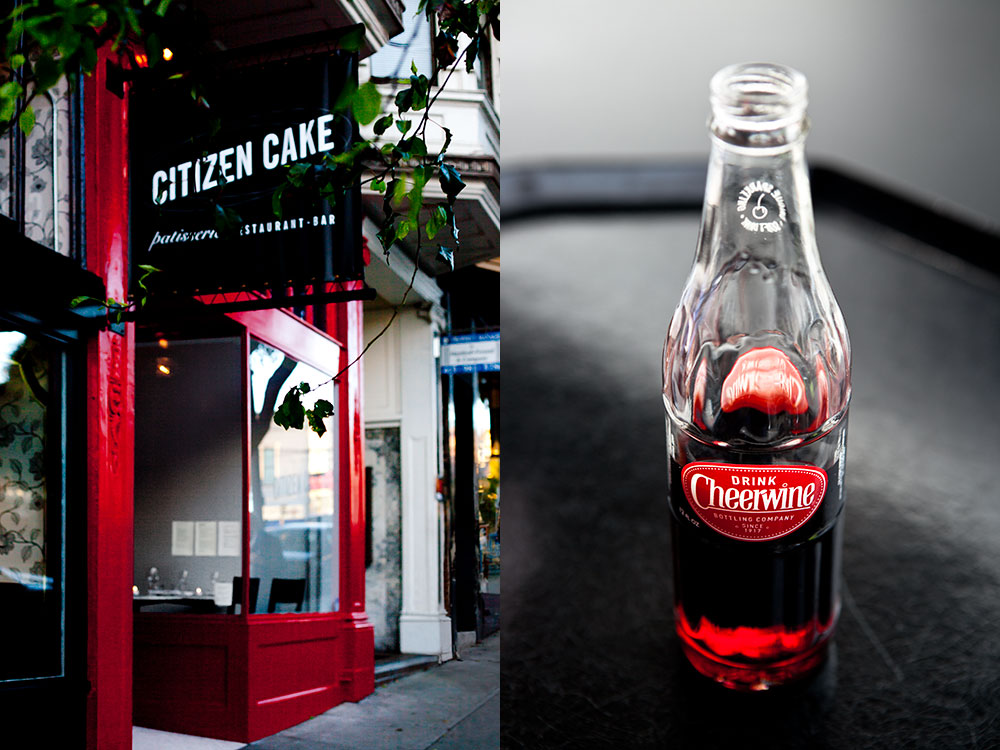 Aside from food, Fillmore is filled with great design shops and antique stores.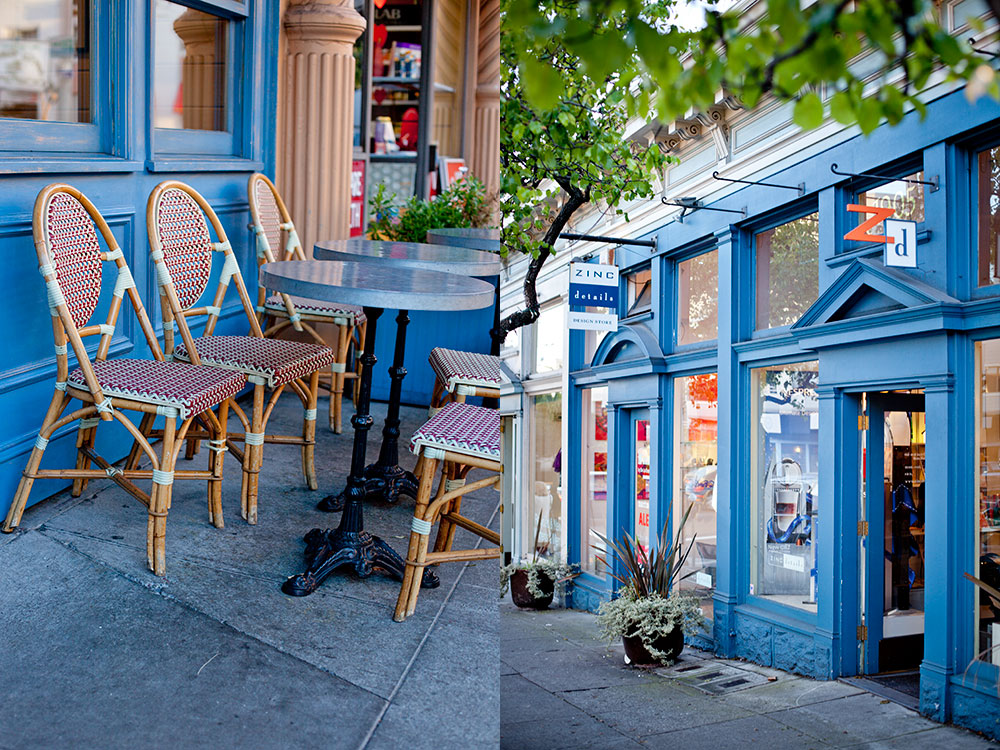 If you ever visit, make sure to stop by my favorites: Zinc Details, Jonathan Adler, Nest, Paper Source, and Mureta's Antiques.
I'll soon start writing about my favorite places in greater detail, but I'm currently working against a deadline to finalize the photos for the first two chapters of my book. Until then, I've put together a photo gallery with some of the photos I took in San Francisco for you to enjoy. I'll be back with the remaining thousands.