Inspiration comes in mysterious ways. Who would have thought that dropping a piece of brioche into a jar of Nutella would lead to such a delicious discovery?
OK, maybe it is not the greatest discovery, but chocolate definitely takes the classic brioche recipe to the next level. The level where chocoholics and gluttons like me meet up and stuff our faces with a whole brioche loaf and laugh at people who nibble on celery sticks.
It is pretty much the same recipe from my previous Brioche post. You only use a different baking pan and instead of four large rolls, you tear smaller pieces (13 to be exact) and fill them with chopped bittersweet chocolate.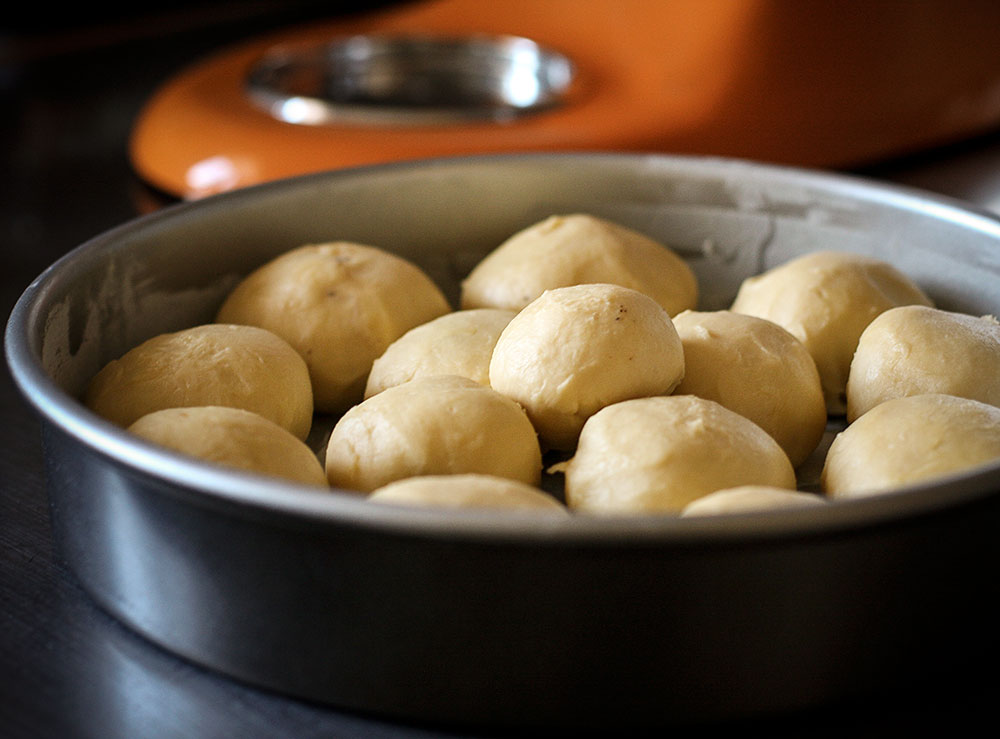 Half an hour later, you get to eat these golden balls with melted chocolate inside. Perfect recipe if you are still looking for another delicious treat to add to your New Year's dinner party. The good part is you can prepare the dough way in advance and keep it in the freezer. The day before you bake it, thaw the dough in your refrigerator, take it out the morning of and after shaping, let it rise under room temperature until the balls fill up your baking pan.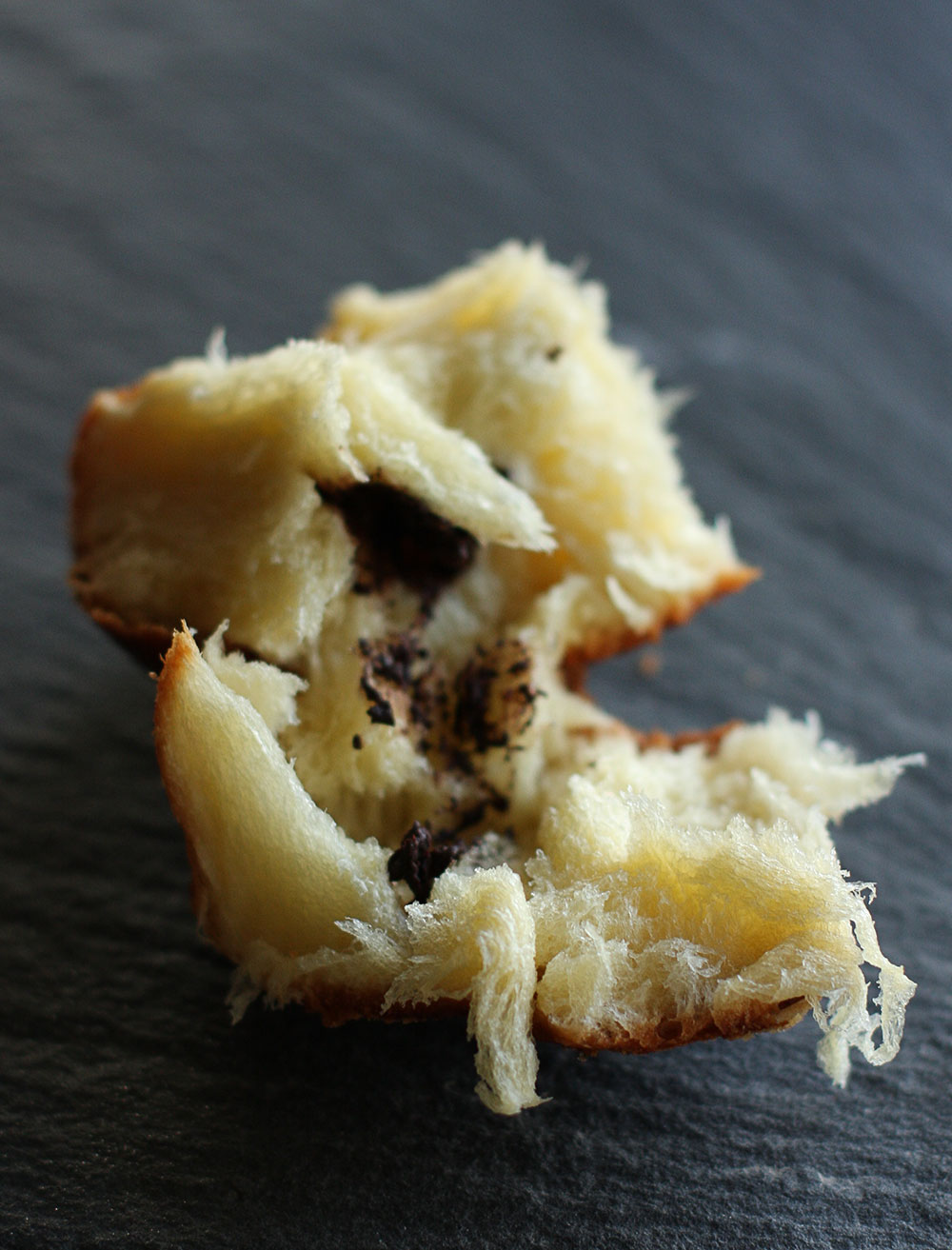 Now, if you'll excuse me, I have to head back to the kitchen to bake a Chocolate and Chestnut Buche de Noel and a Brioche Tart that once made Julia Child cry for the New Year's Eve dinner party at the Mansion. Photos and recipes soon.
Happy New Year everyone!