Ice Cream Recipes
Looking for ice cream recipes? Look no further. Here's an index of my most favorite ice cream recipes.
POMEGRANATE FROZEN YOGURT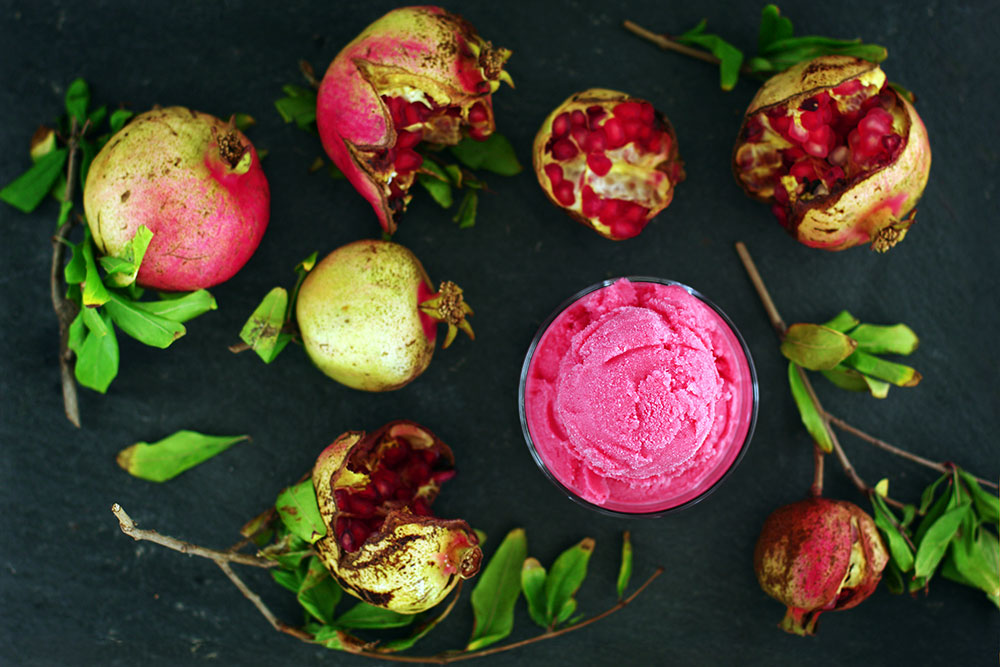 Right after the weekend they closed our summerhouse for the season, my dad brought a crate full of tiny pomegranates, each the size of a large lemon. Underneath their bright yellow/pink skin were the sweetest seeds I have ever tasted. Instead of popping the seeds in my mouth one by one, I squeezed their juice and turned them into a frozen yogurt. Go to Pomegranate Frozen Yogurt recipe.
SOUR CHERRY SORBET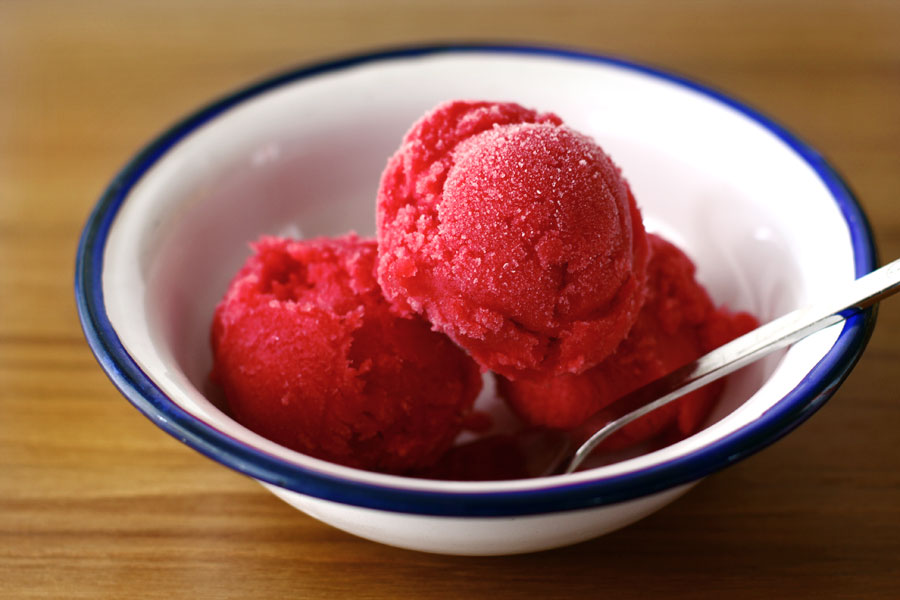 Next time sour cherries are in season, you know what to do now.Go to Sour Cherry Sorbet recipe.
CHOCOLATE GELATO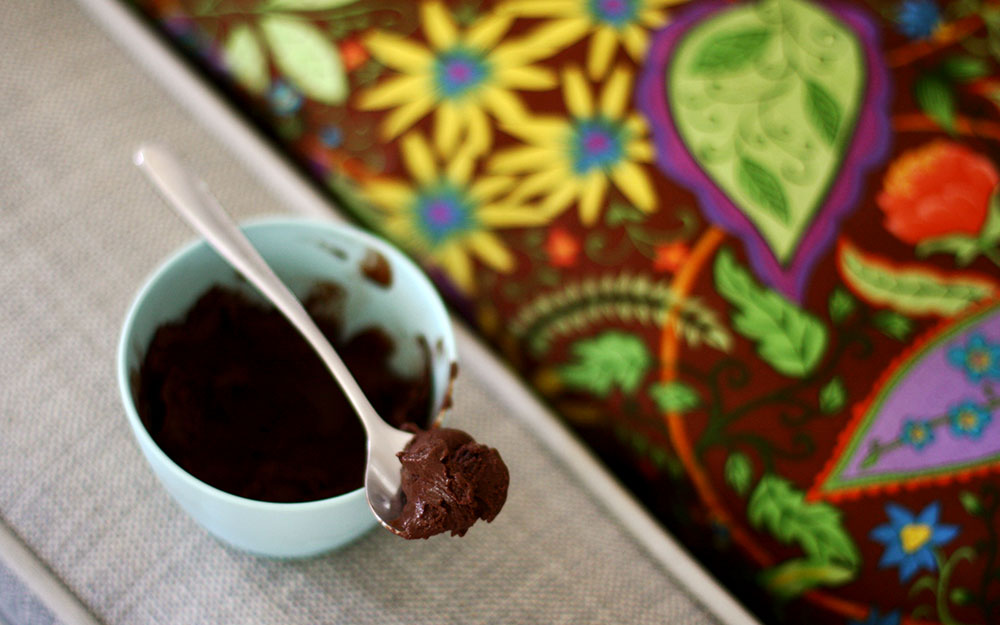 Thickening ice cream with cornstarch instead of egg yolks yielded an ice cream just as creamy. Sure, you need to wait a bit longer for the gelato to loosen up before you dig in, but it is definitely worth the wait. I suppose the secret to a great taste is good quality cocoa, so my advice is to prepare this gelato with the highest quality cocoa you can find. Go to Chocolate Gelato recipe.
POMEGRANATE SORBET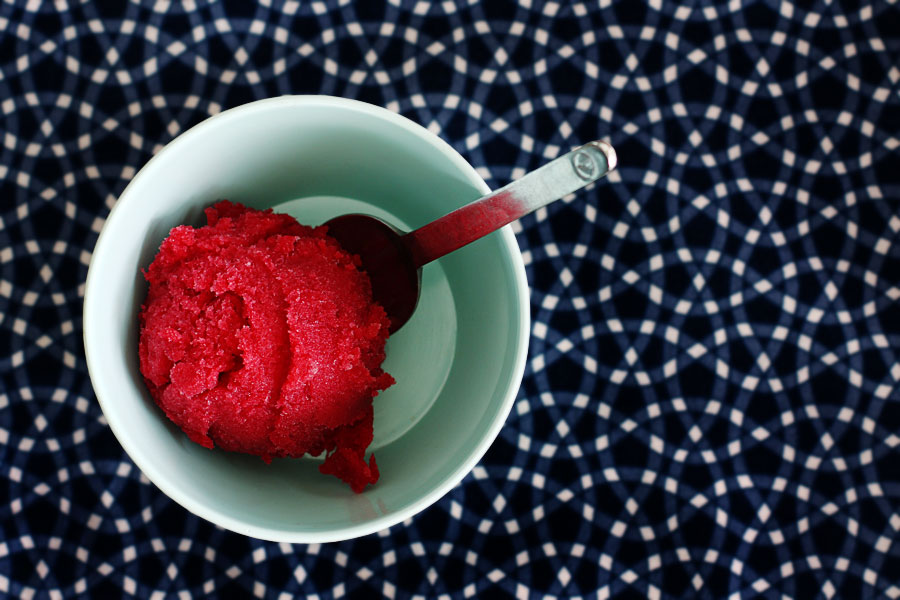 If you happen to come across pomegranates on sale, or if you're lucky to have a pomegranate tree in your back yard, don't even think twice and start churning. I can not tell you how much the guests at the New Year's Eve dinner party appreciated this icy-cold, tangy sorbet after two full plates of turkey and side dishes. You might think a sorbet should be the last dessert on a winter dinner table, but think of all the hearty stews you eat and how you crave something refreshing after such a meal. This, dear reader, is the perfect dessert for winter. Period. Go to Pomegranate Sorbet recipe.
ICE CREAM CLOWN SUNDAES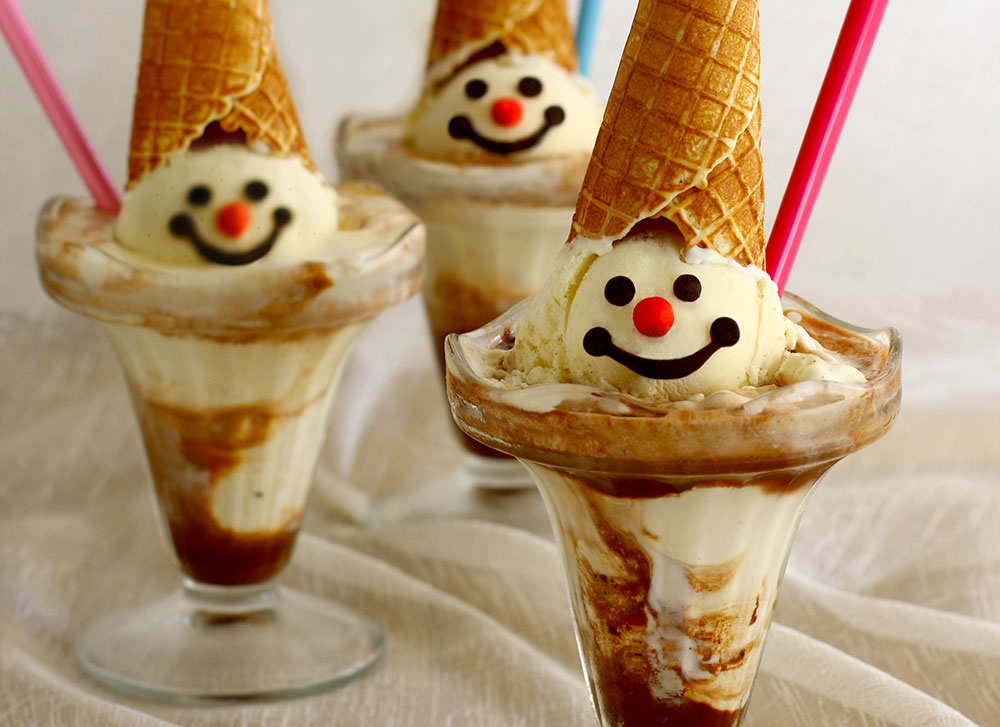 Rose Nylund's world famous ice cream clown sundaes from the TV show The Golden Girls. Go to Ice Cream Clown Sundaes recipe.
MOMOFUKU MILK BAR'S CEREAL MILK ICE CREAM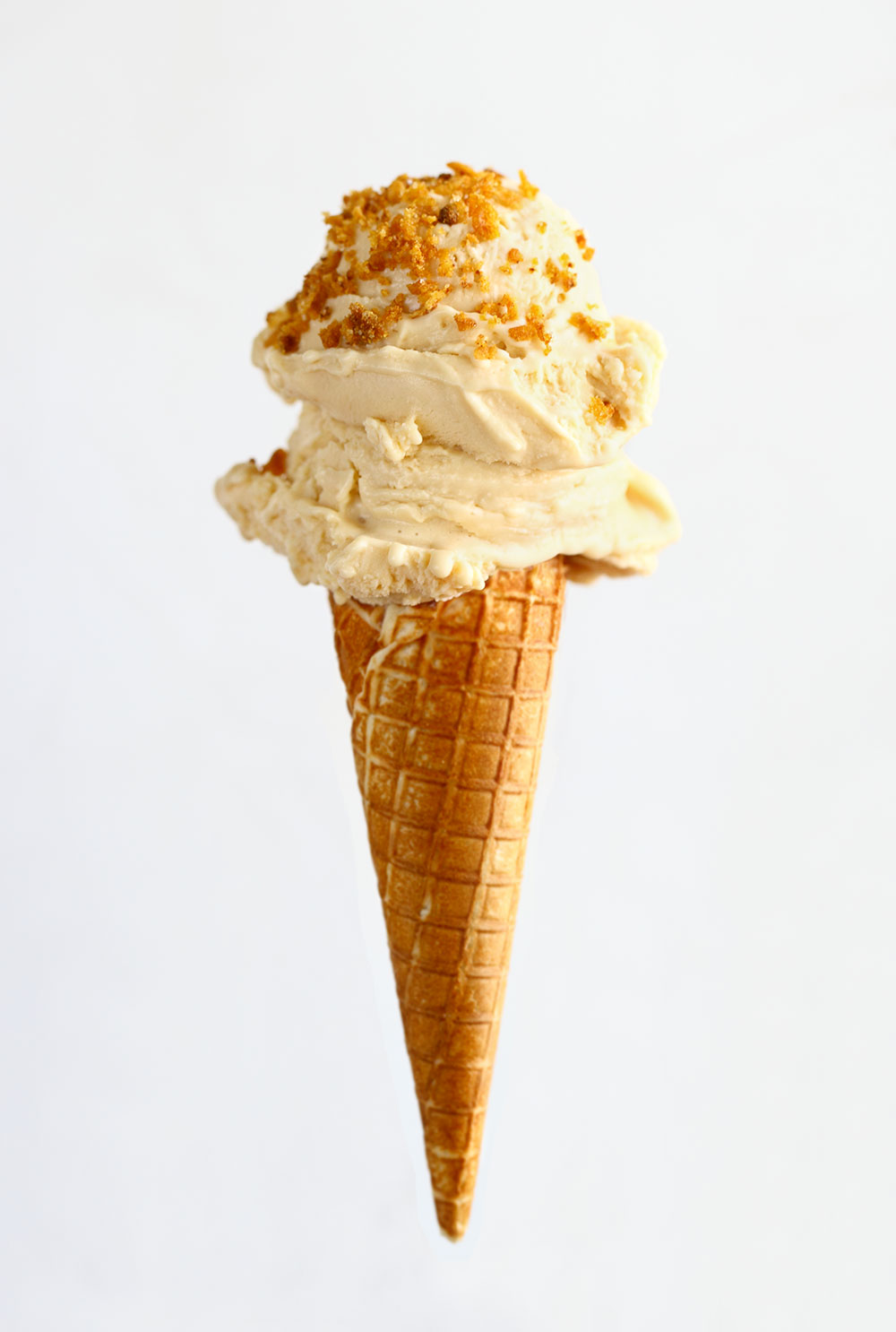 Cereal what? That's right, ladies and gentlemen, what you see above is called cereal milk ice cream, sprinkled with caramelized cornflakes. The genius behind this idea is Christina Tosi, pastry chef/owner of Momofuku Milk Bar, who, as a kid, never drank milk unless it was steeped in several bowls of sweet cereal. You must have heard of her before, since she's been widely popular for some other creations, such as Crack Pie and Compost Cookies. Go to Cereal Milk Ice Cream recipe.
Comments