Cookie Recipes
Looking for cookie recipes? Look no further. Here's an index of my most favorite cookie recipes, complete with baking tips. Let's start with my most favorite.
KOROVA COOKIES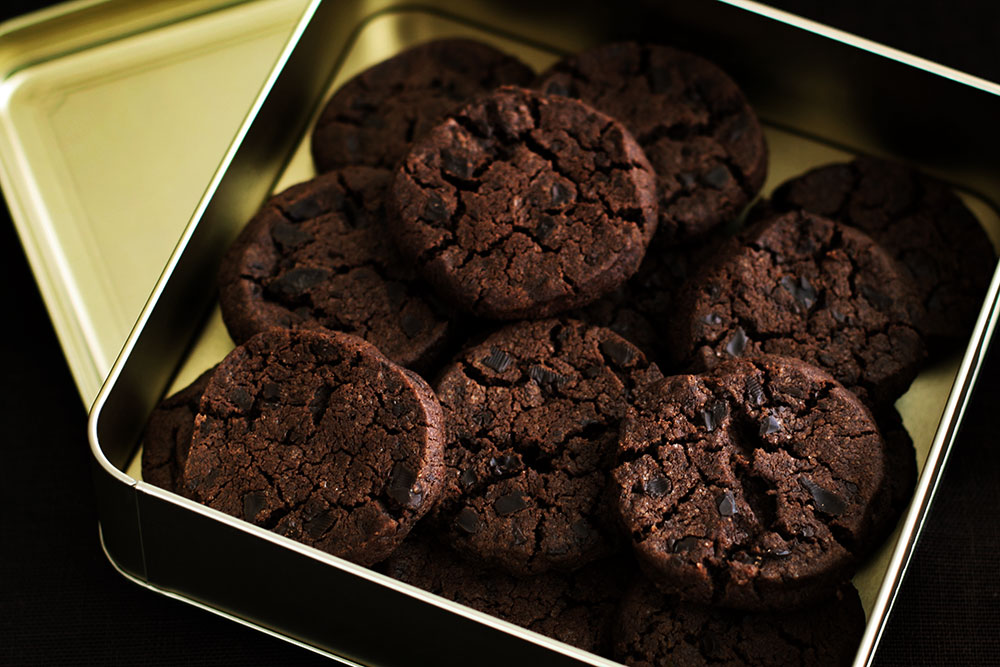 Korova cookies are extremely intense chocolate cookies, scented with vanilla, painted dark with cocoa and sprinkled with fleur de sel to bring out all the flavors and overwhelm your senses with each bite. The sable-like texture is achieved by keeping the mixing to a minimum and baking them for exactly 12 minutes. My favorite way of eating them is a minute after they come out of the oven. Go to Korova Cookies recipe.
HAZELNUT BUTTER AND CHOCOLATE CHIP COOKIES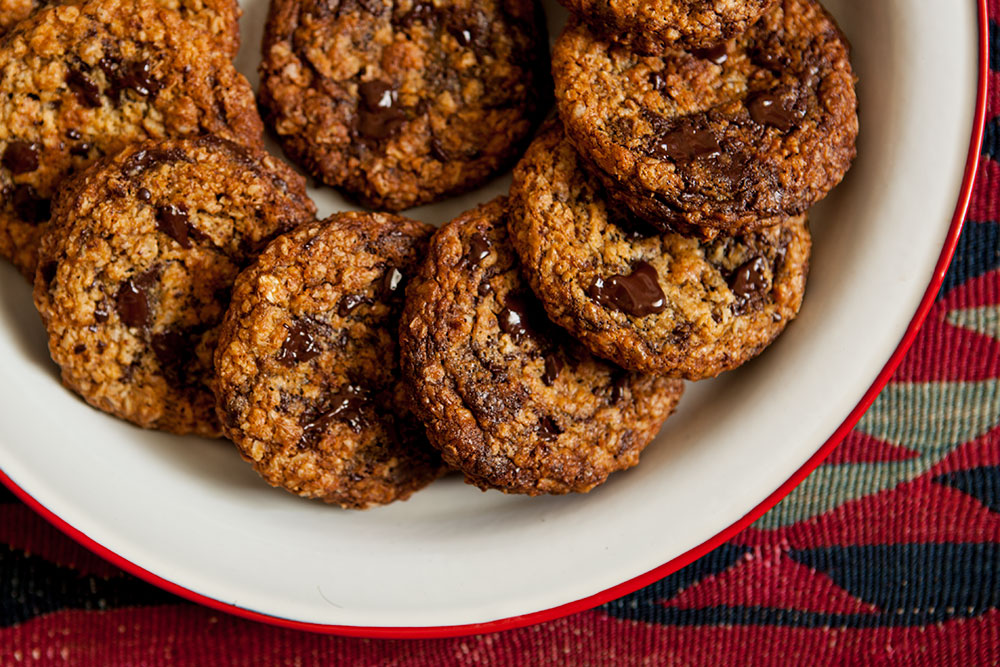 Hazelnut butter, also called hazelnut spread, is actually Nutella minus the cocoa. But don't worry, there's lots of chocolate in the recipe to compensate for that. Go to Hazelnut Butter and Chocolate Chip Cookies recipe.
CHOCOLATE AND HAZELNUT BISCOTTI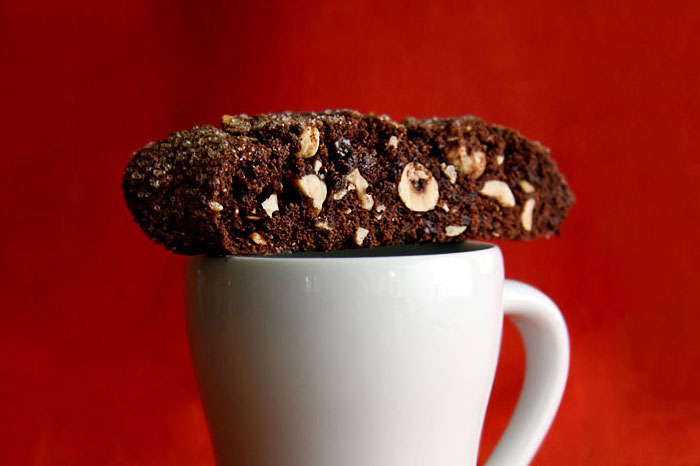 Another delicious hazelnut and chocolate combination. Enjoy with a strong cup of coffee. Go to Chocolate and Hazelnut Biscotti recipe.
CARAMEL BEURRE SALE SANDWICH COOKIES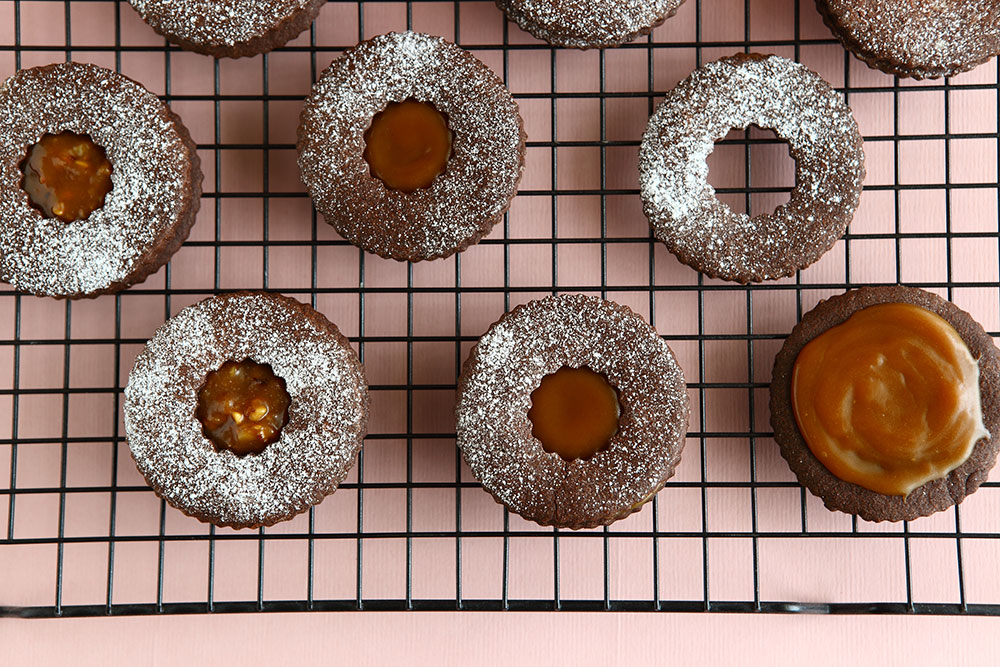 "Caramel", "beurre" and "sale" are the only words you really need to learn before you visit France. At Denise Acabo's legendary shop A l'Etoile d'Or in Paris, you can find the best combination of these three ingredients in a jar: Henri LeRoux's "Le Caramelier" caramel spread. The fragile, melt-in-your-mouth chocolate wafer cookies contrast so nicely with the rich and smooth caramel spread. Go to Caramel Beurre Sale Sandwich Cookies recipe.
HAZELNUT AND COFFEE COOKIES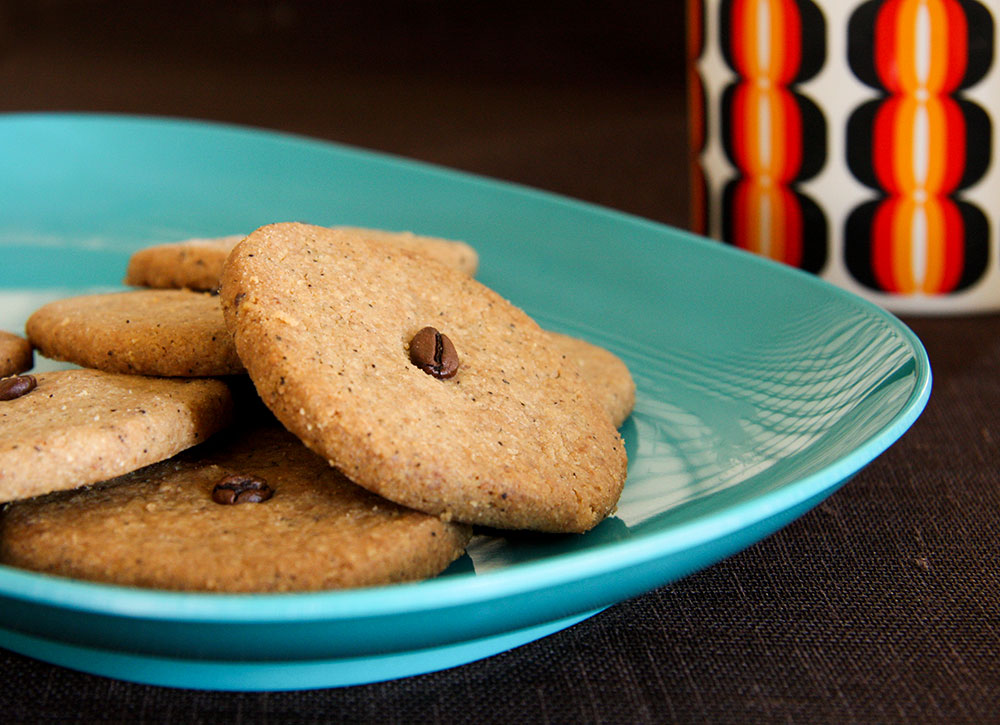 These hazelnut and coffee cookies are from Alice Medrich's book Pure Dessert, which is full of simple and delicious recipes that focus on pure flavor. In this cookie recipe, coffee and hazelnuts are playing the lead roles. These cookies turned out crispy and full of flavor. It is like eating hazelnut cookies and drinking coffee at the same time. Go to Hazelnut Coffee Cookies recipe.
SOUR CHERRY CRUMB BARS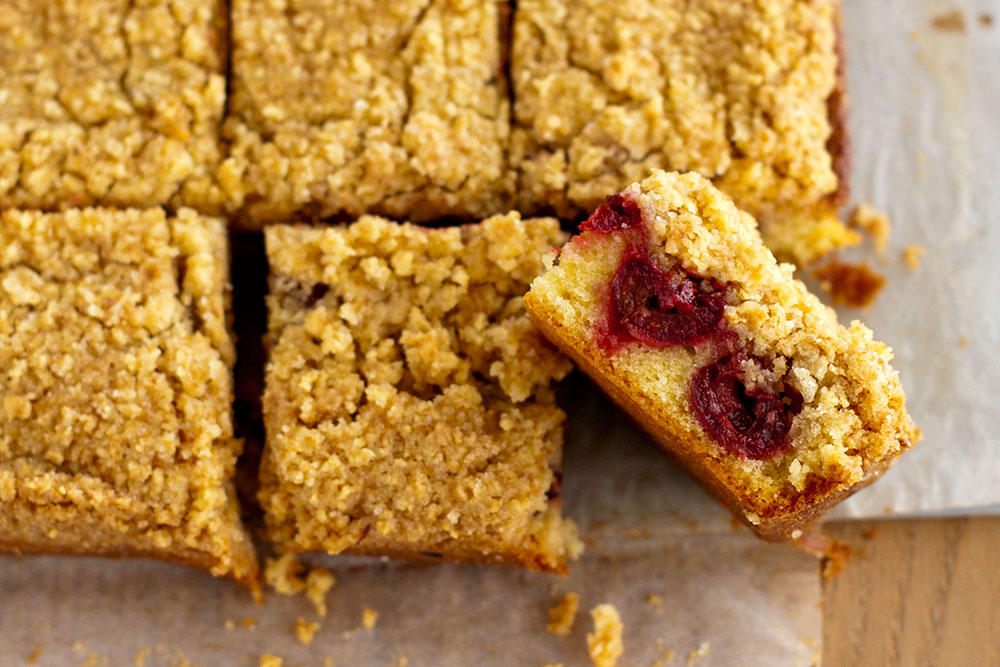 The sourness of the cherries resting on an air-light cake is perfectly complemented by the sweet buttery crumbs on top. Go to Sour Cherry Crumb Bars recipe.
CINNAMON BUDDHA COOKIES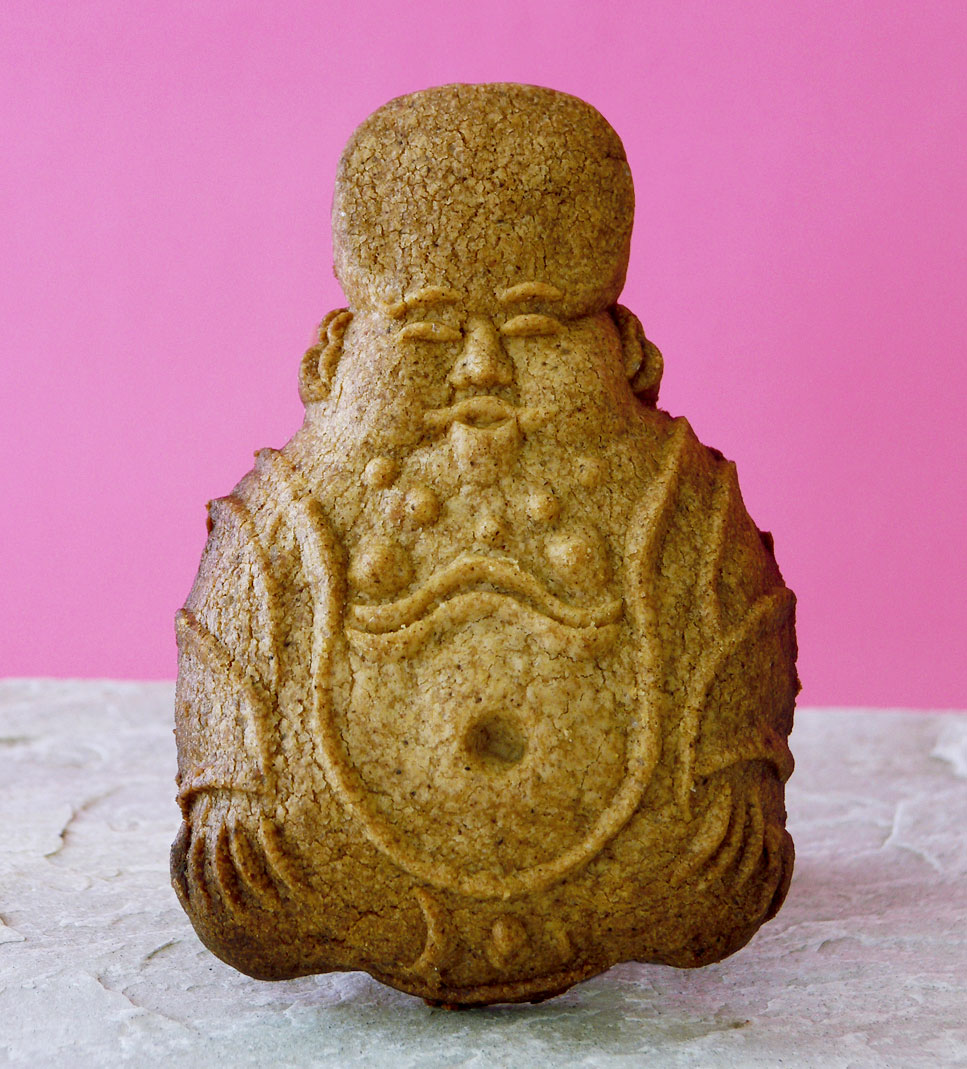 One of my most treasured kitchen tools is the Buddha cookie mold a friend of mine bought for me from China Town in San Francisco. I've transformed Dorie Greenspan's wonderful tart dough recipe into these cinnamon-scented cookies. Go to Cinnamon Buddha Cookies recipe.
THUMBPRINT COOKIES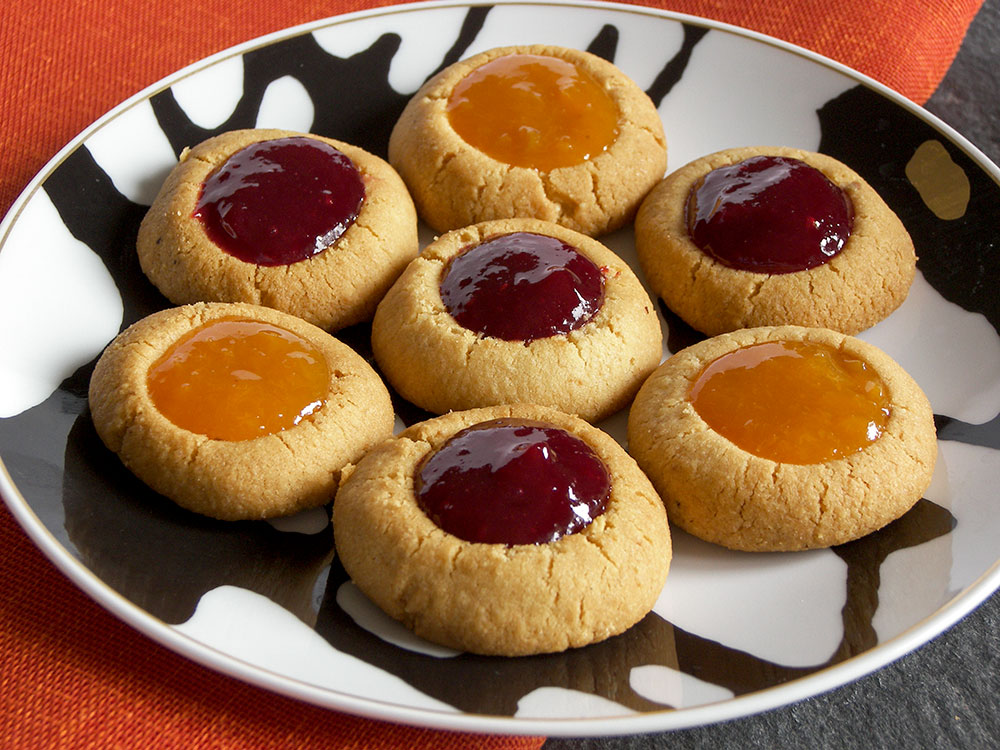 Soft, crumbly, melt-in-your-mouth thumbprint cookies with raspberry and apricot jams. Go to Thumbprint Cookies recipe.
Comments