Cake Recipes
Looking for cake recipes? Look no further. Here's an index of my most favorite cake recipes, complete with baking tips.
L'ORANGE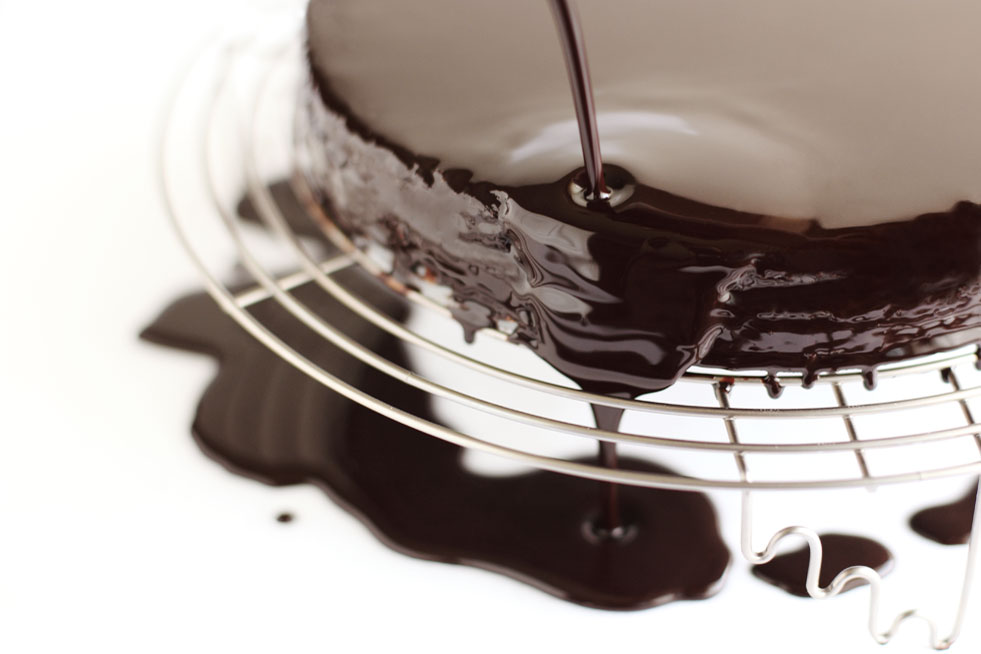 An orange-scented chocolate and almond cake covered with a lacquer chocolate glaze. Go to L'Orange recipe.
GOLDEN AND MOIST CARROT CAKE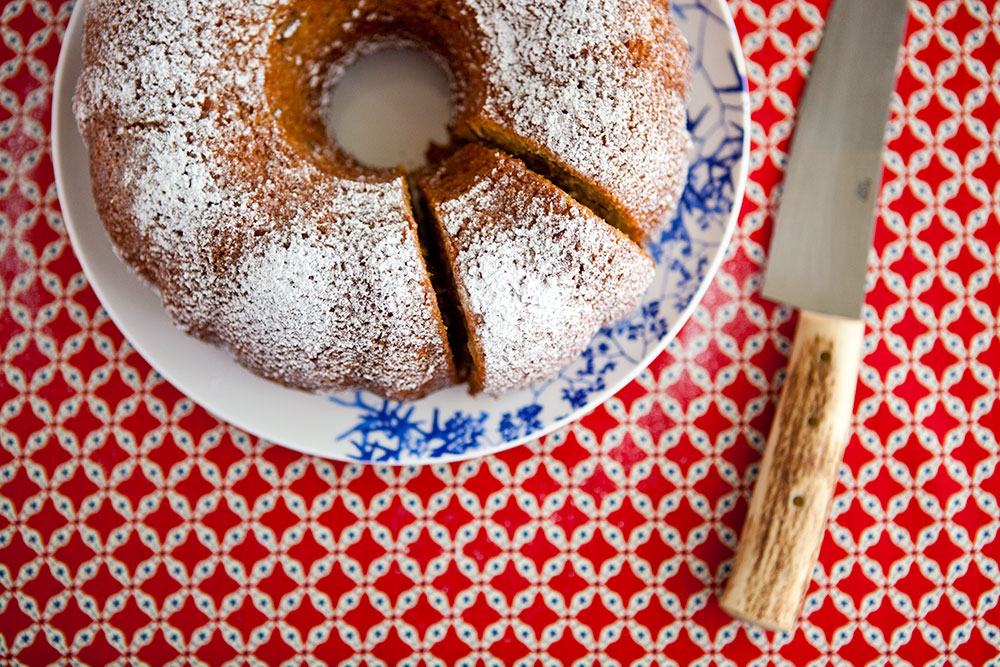 A moist, dense and rich carrot cake, studded with toasted walnuts and sweet coconut. It is so delicious on its own, I didn't want to overshadow the perfectly balanced slices with the classic cream cheese frosting. A simple dusting of powdered sugar is what it only needs. Go to Golden and Moist Carrot Cake recipe.
DOUBLE CHOCOLATE BUNDT CAKE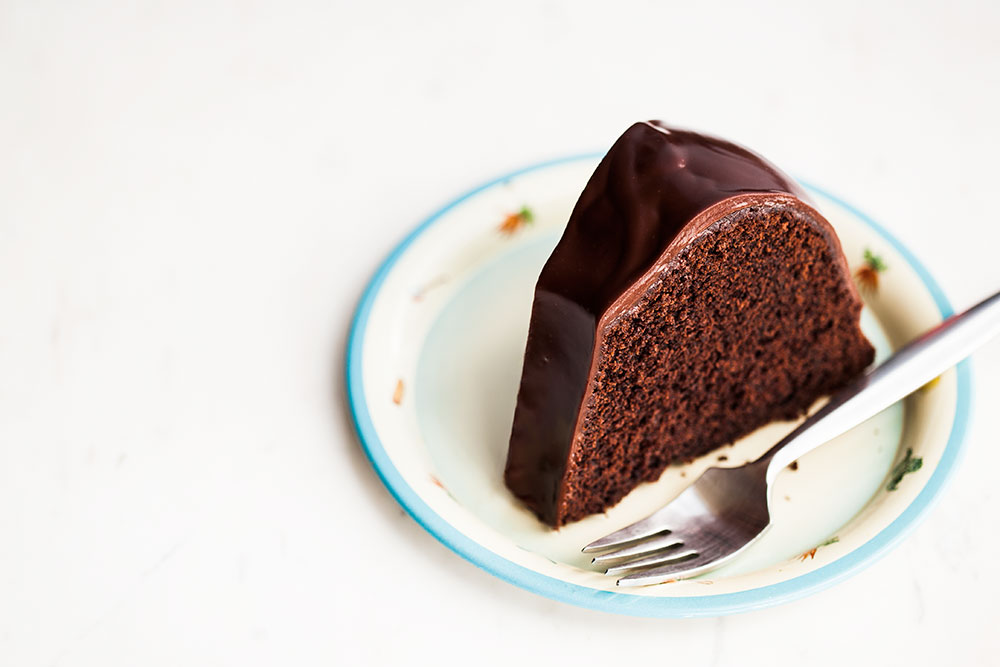 Double Chocolate Bundt Cake with Chocolate Ganache Glaze. Even though it's prepared with lots of butter, this chocolate cake turned out to be very light. The sticky chocolate ganache glaze is a nice contrast with the delicate texture of the cake. Go to Double Chocolate Bundt Cake recipe.
CLEMENTINE AND OLIVE OIL CAKE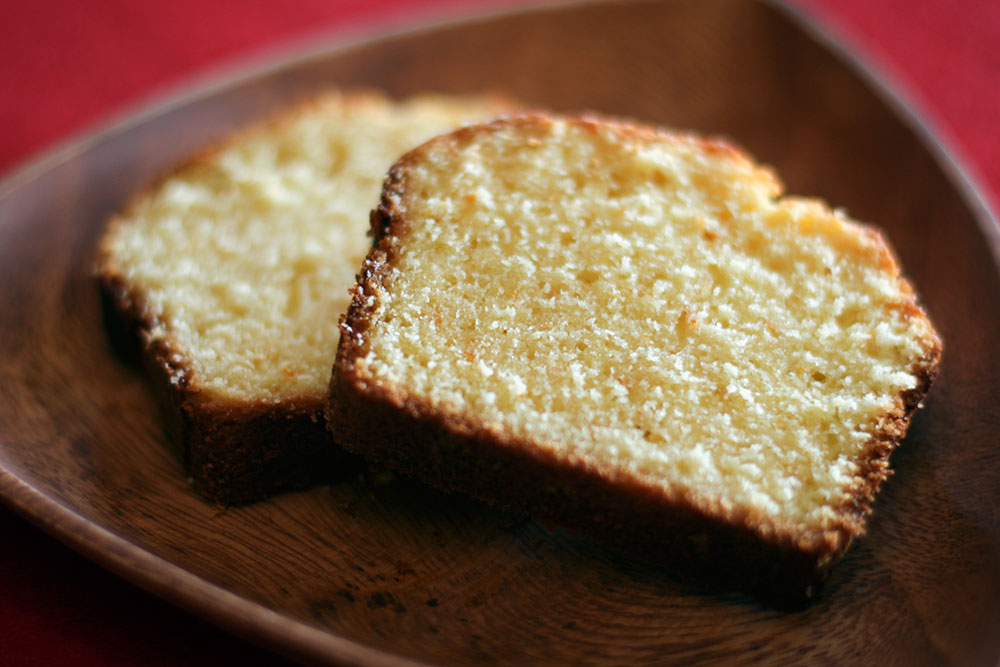 Inspired by the "Olive Oil and Sherry Pound Cake" recipe from Alice Medrich's book "Pure Dessert", this cake combines the floral and sweet taste of clementines with a rich extra-virgin olive oil – a very thoughtful gift from a friend of mine whose father has an olive grove located in Southwest Turkey. After tasting this cake, I feel like I will never use butter in a citrus cake again. This cake is very rich but not heavy. It is moist and light. Perfect characteristics for a cake, if you ask me. Go to Clementine Olive Oil Cake recipe.
PEACH, RASPBERRY AND BANANA UPSIDE DOWN CAKE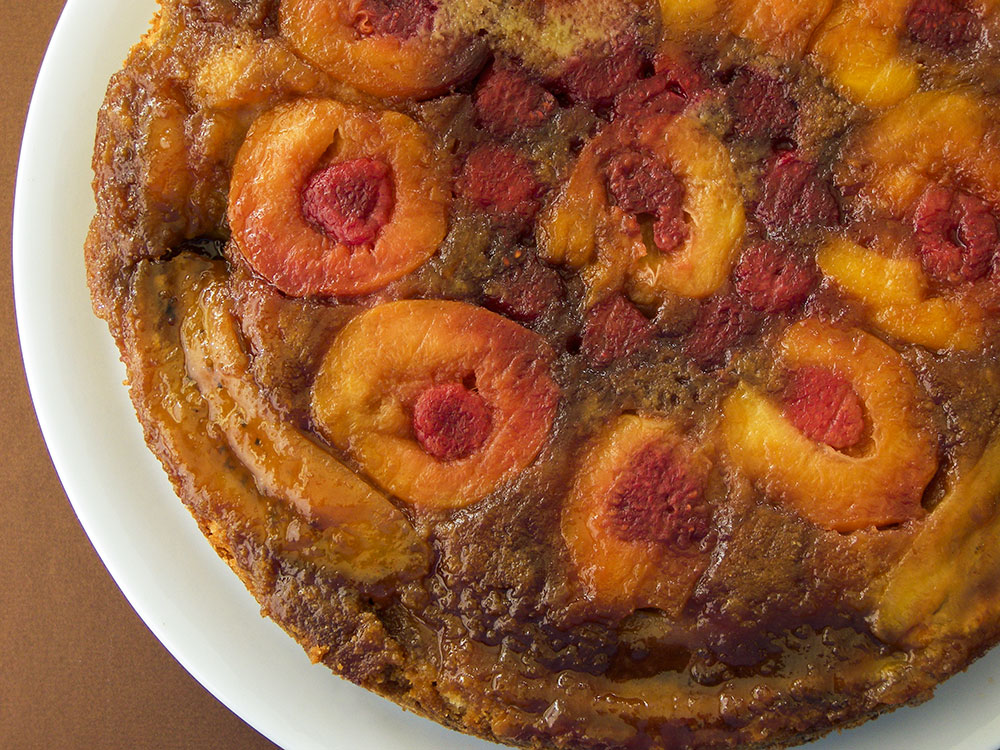 Melted butter and brown sugar mixture on the bottom of the pan yields a very strong and yummy sauce for the cake and peaches. Go to Peach, Raspberry and Banana Upside Down Cake recipe.
SOUR CHERRY CRUMB BARS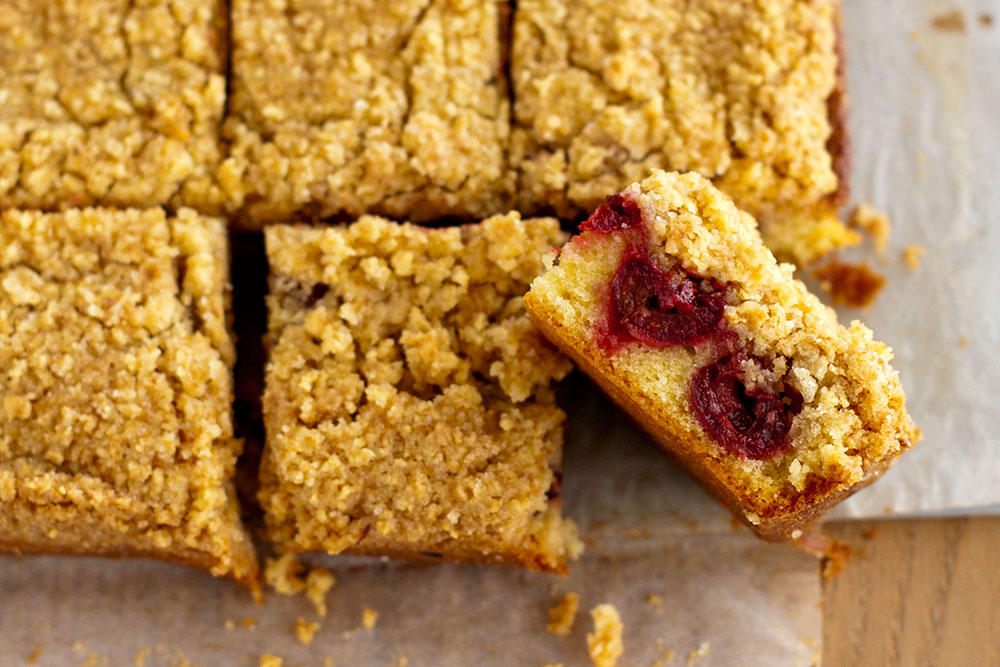 The sourness of the cherries resting on an air-light cake is perfectly complemented by the sweet buttery crumbs on top. Go to Sour Cherry Crumb Bars recipe.
STRAWBERRY CHOCOLATE CAKE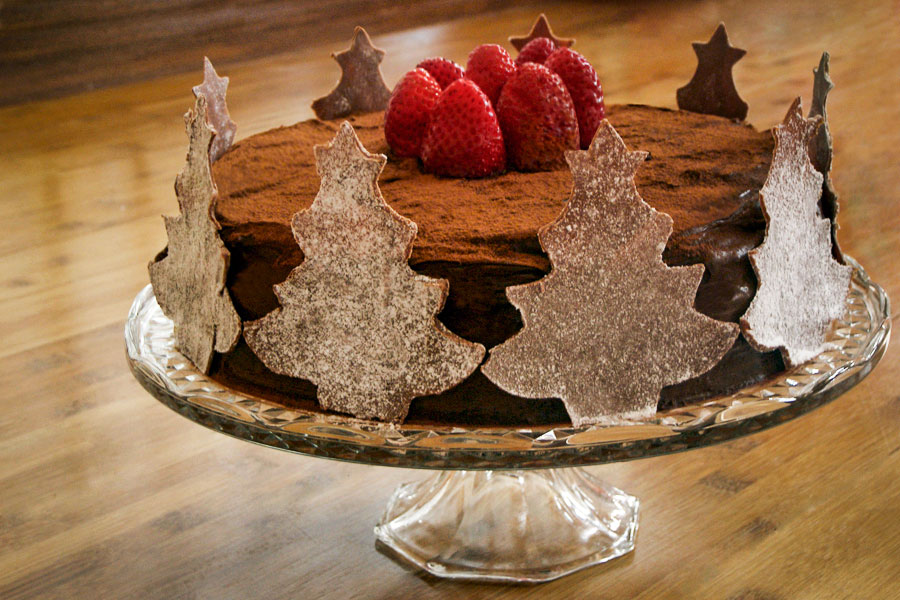 It has been a tradition for over 10 years that everyone gather at The Mansion for New Year's Eve Dinner. I have been attending for the last four years and can not think of another place to celebrate the coming of a new year. Dessert menu was set by the lady of the house and I thank her for that because with the abundant number of cookbooks I have been reading lately, it would have been very tough to choose something. She wanted a Chocolate Strawberry Cake. The moment those words were out of her mouth I knew I was going to try Pierre Herme's chocolate pastry cream from Chocolate Desserts by Pierre Herme. Now that I think about it, a lighter texture such as a mousse would have worked better in a layered cake, but the taste was truly amazing. The secret to the recipe was adding pieces butter and continue whisking while the cream cooled in the water bath. Go to Strawberry Chocolate Cake recipe.
Comments